The Strategic Repositioning of AdEx: A Spotlight on Advertisers
Within this article, we will explore the strategic decision we've made to transition into a demand-side platform (DSP) and delve into the various transformations accompanying this decision.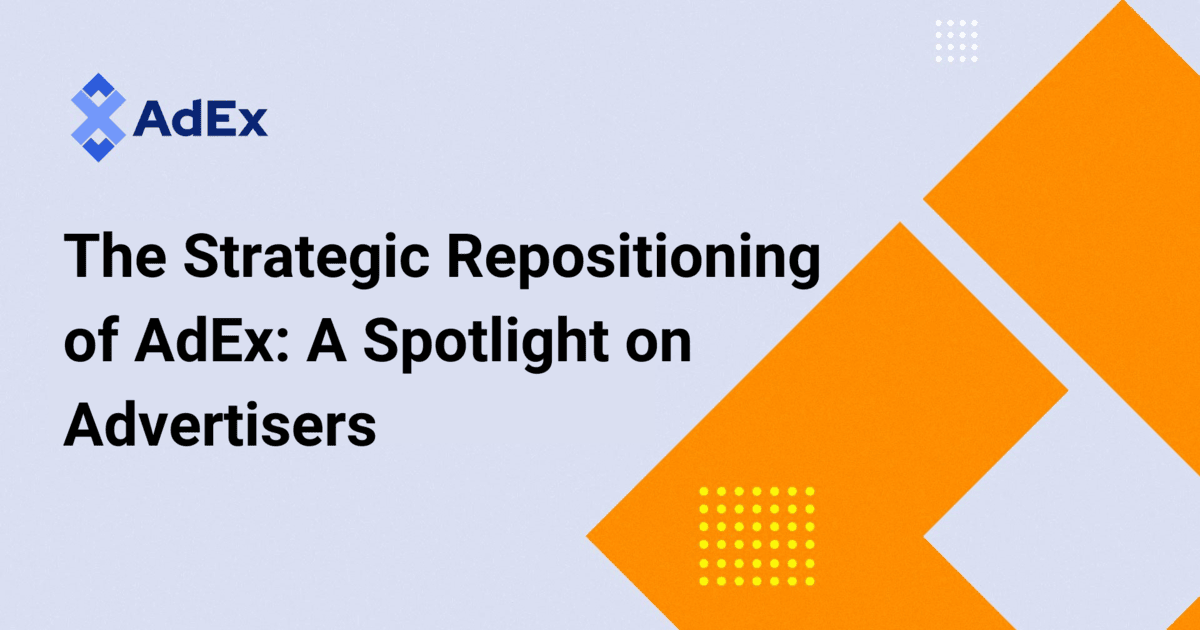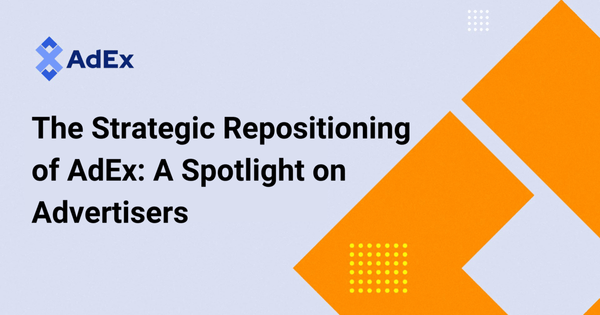 As outlined in our 2023 roadmap, we made the strategic decision to transition AdEx from an ad network to a demand-side platform (DSP) with a specific focus on Web3 advertisers. Leveraging our extensive experience in the blockchain industry and drawing from our past projects and partnerships, we took the necessary time to deliberate carefully and determine our next big move, namely bridging the realms of programmatic advertising and the Web3 landscape.
So, the big question is…
Why is AdEx becoming a programmatic DSP?
Since its launch as an Account Abstraction pioneer in 2019, AdEx has engaged in partnerships with numerous prominent advertisers and publishers, forging collaborations with market leaders like NordVPN and Exolix. We always had the objective of providing high-quality traffic for our advertisers and maximizing our publishers' revenue, all while ensuring the most transparent process and results.
AdEx's exploration into diverse verticals has proven to be an invaluable journey, as it allowed us to gather valuable user feedback and gain deep insights into the needs of the Web3 landscape. This extensive feedback led us to a resounding realization: we possess a profound understanding of the Web3 space and recognize the existing gaps and limitations in marketing within this domain. In addition, we develop Web3 projects ourselves, granting us firsthand experience and an understanding of the requirements necessary to enhance brand awareness and usability within the Web3 ecosystem. We are also helping the ecosystem as a whole to reach a wider crypto adoption with the products we work on.
With this knowledge in hand, we made the strategic decision to focus on advertisers who themselves are Web3 projects. By leveraging our expertise, we aim to support and empower Web3 marketers by creating a robust Demand-Side Platform tailored specifically to their needs.
What does this change mean?
Once we launch the new AdEx platform, our initial focus will be entirely on Web3 advertisers, therefore becoming an advertiser-centric platform. We will continue working with a handful of high-quality publishers, such as streaming platform Stremio, but the main source of traffic will be from supply-side platforms or SSPs. These SSPs are platforms that combine numerous websites whose traffic falls within a certain category. As before, advertisers will have the opportunity to target based on certain criteria, such as location, website category, type of ad, etc, but the pool of publishers which will be available to them will be much larger than before.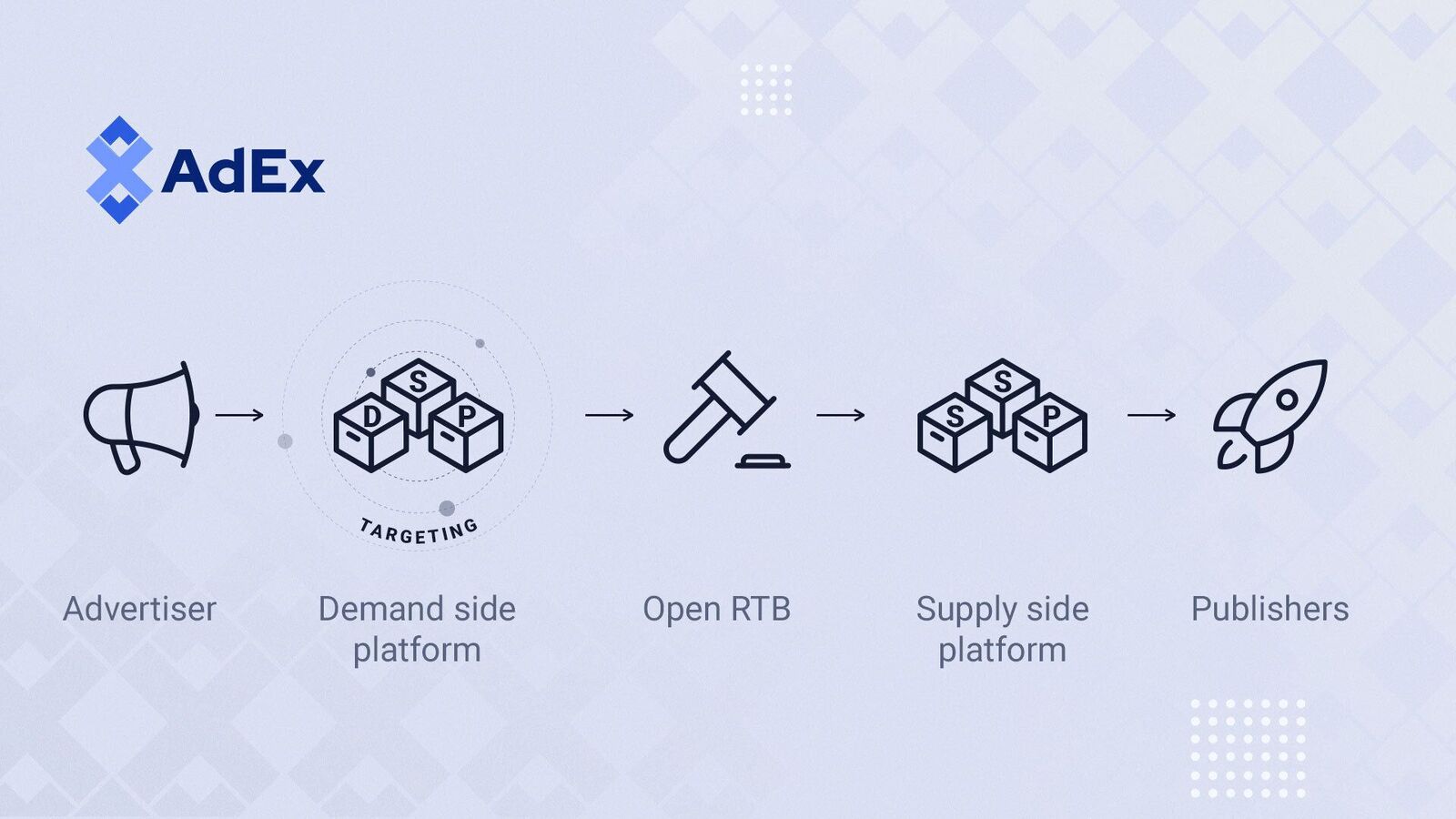 By utilizing SSPs (Supply-Side Platforms) to purchase traffic, crypto advertisers gain a powerful advantage: they can bypass the limitations imposed by traditional platforms like Google and Facebook when it comes to Web3 ads. This means they can effectively target audiences who have yet to embrace the world of crypto, expanding their reach beyond the usual crowd.
How are we different from other Web3 marketing platforms?
Simply put, we connect our advertisers with untapped audiences of potential crypto users, therefore positioning ourselves at the top of their marketing funnel. Other Web3 advertising platforms connect advertisers with an audience who is already immersed in the crypto world and most likely has heard about their product or service. We, on the other hand, are positioning them in front of an entirely new Web2 audience of potential crypto users, therefore opening up a world of possibilities to attract the next billion users in crypto.
Furthermore, as a programmatic Demand-Side Platform, we will be leveraging IAB's open real-time bidding (оRTB) process, which serves as a widely accepted and standardized protocol in the programmatic landscape. This implementation enables us to harness the power of high-quality automation for ad bidding, facilitating seamless connections between advertisers and publishers. By embracing the industry standard that is oRTB, we aim to enhance the efficiency and effectiveness of the advertising ecosystem without having to rely on questionable bidding setups.
AdEx offers multiple deposit options in stablecoins to provide stability in campaign budgets for our valued advertisers. Deposits can be made using USDT, USDC, and DAI, ensuring reliable and consistent funds allocation. Additionally, we provide the option to make deposits using our native token ADX, which offers the added benefit of a fee discount. Compared to other Demand-Side Platforms (DSPs), the fees associated with utilizing the AdEx platform are significantly reduced. Initially, our fee stands at a mere 7%, and launching a campaign with our native token ADX further reduces the fee to an attractive 4%. This fee structure underscores our commitment to providing cost-effective solutions while maximizing value for our advertisers.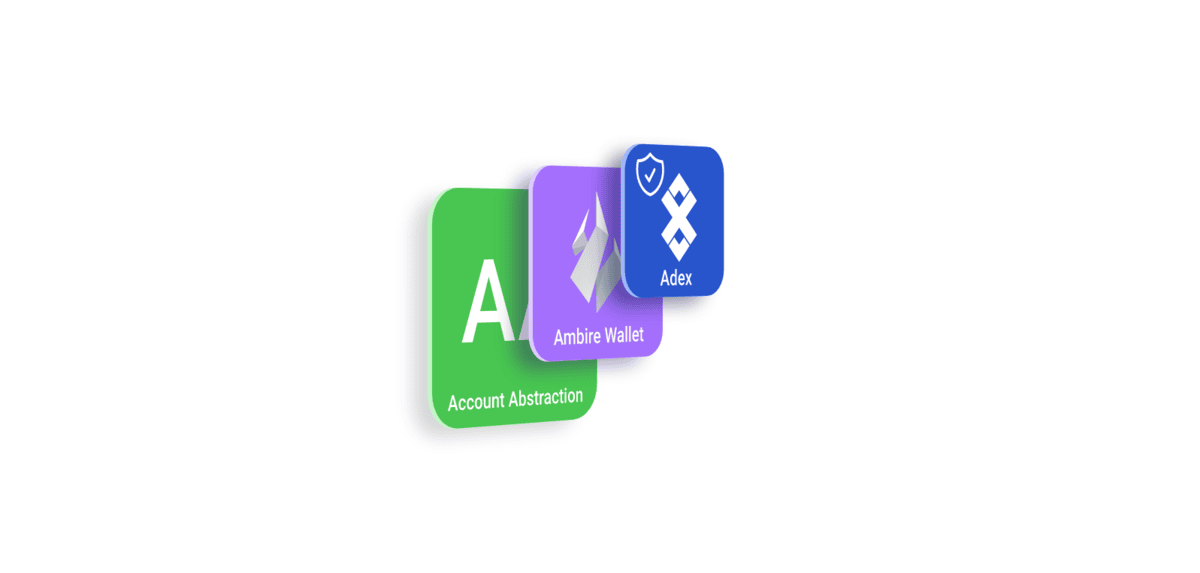 Last but not least, it is worth highlighting the presence of a robust smart wallet called Ambire Wallet associated with each AdEx account, which plays a pivotal role in enhancing the platform's security. This advanced wallet solution empowers crypto-savvy users, enabling them to effectively manage their crypto assets and allocate resources with ease. The integration of Ambire Wallet adds an extra layer of protection and convenience for our users, enhancing their overall experience within the AdEx ecosystem.
What's next?
We are currently in the midst of conducting extensive tests with our initial SSPs, delving into campaign reporting within the oRTB (Open Real-Time Bidding) framework. Our dedicated team is tirelessly working towards the goal of making the AdEx platform accessible to all users by the end of 2023, so stay tuned for updates on our social media channels!
Register your interest in AdEx now:
---
​​Interested in AdEx? Follow us:
Twitter | Reddit | Facebook | GitHub | Discord