Case study: AdEx and Exolix
Exolix, an anonymous crypto exchange, saw a 5% traffic increase and customer base growth after partnering with AdEx for display advertising, tailoring campaigns to attract their desired audience.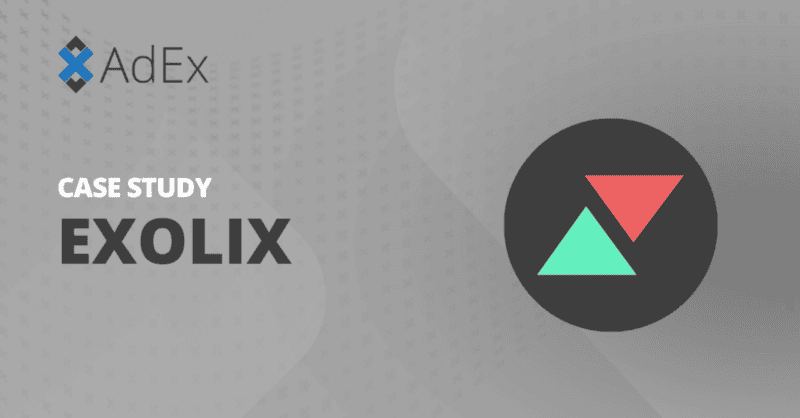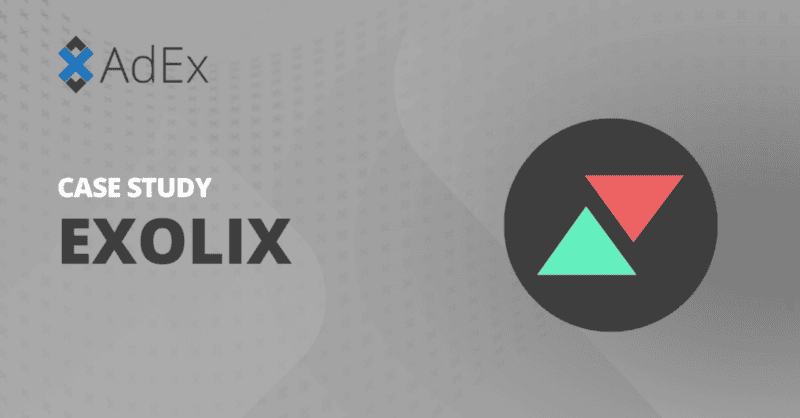 Exolix is ​​an anonymous cryptocurrency exchange with a fixed rate that provides their users with an unlimited exchange. Their users can count with high standards of confidentiality, as they do not have to register to make a transaction. Their main goal is to offer a fast, easy and secure exchange process.
Behind the company are a team of people who sincerely believe in cryptocurrencies and want to leave their significant mark in crypto economics. There are many digital specialists in the team, but they are all united by their love for cryptocurrencies, which three years ago prompted them to create their own product.
The Challenge
At first, when Exolix got in touch with AdEx Network they were looking for an ad network that could better meet their needs.
Today, they want to make sure that as many people as possible learn about Exolix, attract customers who share the idea of blockchain and show them that Exolix is a fairly profitable exchange service. Exolix wants to provide its users with a fast and easy anonymous exchange, be the safest and most reliable place where everyone would exchange their assets.
Thanks to using AdEx Network as an advertiser, Exolix has received extra exposure and attracted new clients.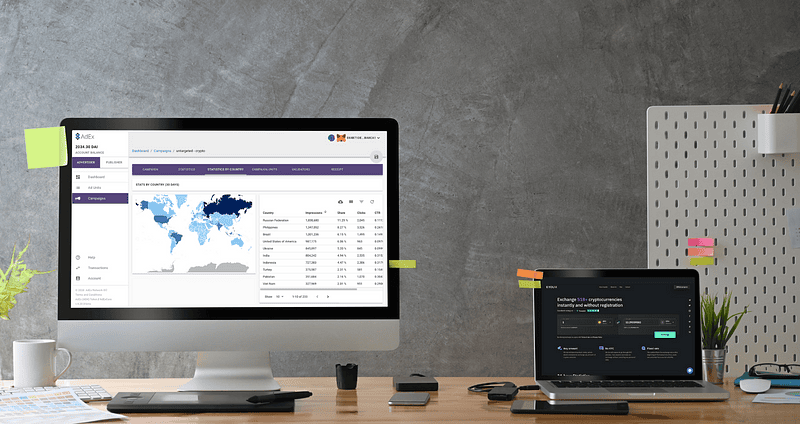 When the team at Exolix were asked whether they had any concerns about using a cryptocurrency for the platform, they said: "Our team consists of a fairly large number of people who are involved in the digital field and are interested in and invest in crypto, so we do not have any concerns about the use of cryptocurrency."
The Solution
First of all, Exolix were attracted by the capabilities of the AdEx advertising platform, the variety of geo targeting, categories and other important settings.
The AdEx platform turned out to be easy to use, with a lot of features and caring support. They praised the customer support team who made sure they are comfortable using the AdEx platform all the way.
All these benefits in total helped them make the decision in favor of AdEx.
The Results
The main result of cooperation with AdEx, which they have already seen after using the platform continiously for a few months, is a gradual increase in the number of visits to Exolix. More and more users are interested in the exchange and visit it more often. The advertising platform settings work as expected and provide them with visitors they wanted to attract. The Exolix website traffic has so far increased by 5%. It is worth mentioning that this has also increased the number of customers of the exchange.
As Julie, a marketing manager at Exolix shared, "We are very pleased with the cooperation with AdEx. Your customer support team provided Exolix with comfortable use of the AdEx Platform all the way.
It was very easy for me personally to work with the platform: a clear interface, there is a blog with tips for new users of the platform.
I liked the advanced settings, ease of use, the ability to choose geo, sites for advertising, the ability to easily adjust the budget and other platform settings that made our cooperation as convenient as possible."
---
Interested in AdEx? Follow us:
Discord | Twitter | Reddit | GitHub | Facebook