Ambire AdEx 2023 Roadmap
Ambire AdEx outlines its 2023 roadmap, focusing on streamlining web3 display advertising. The plan includes a shift towards an advertiser-focused marketplace, a dedicated solution for running OpenRTB auctions on public validators, and a focus on advertising web3 products and brands.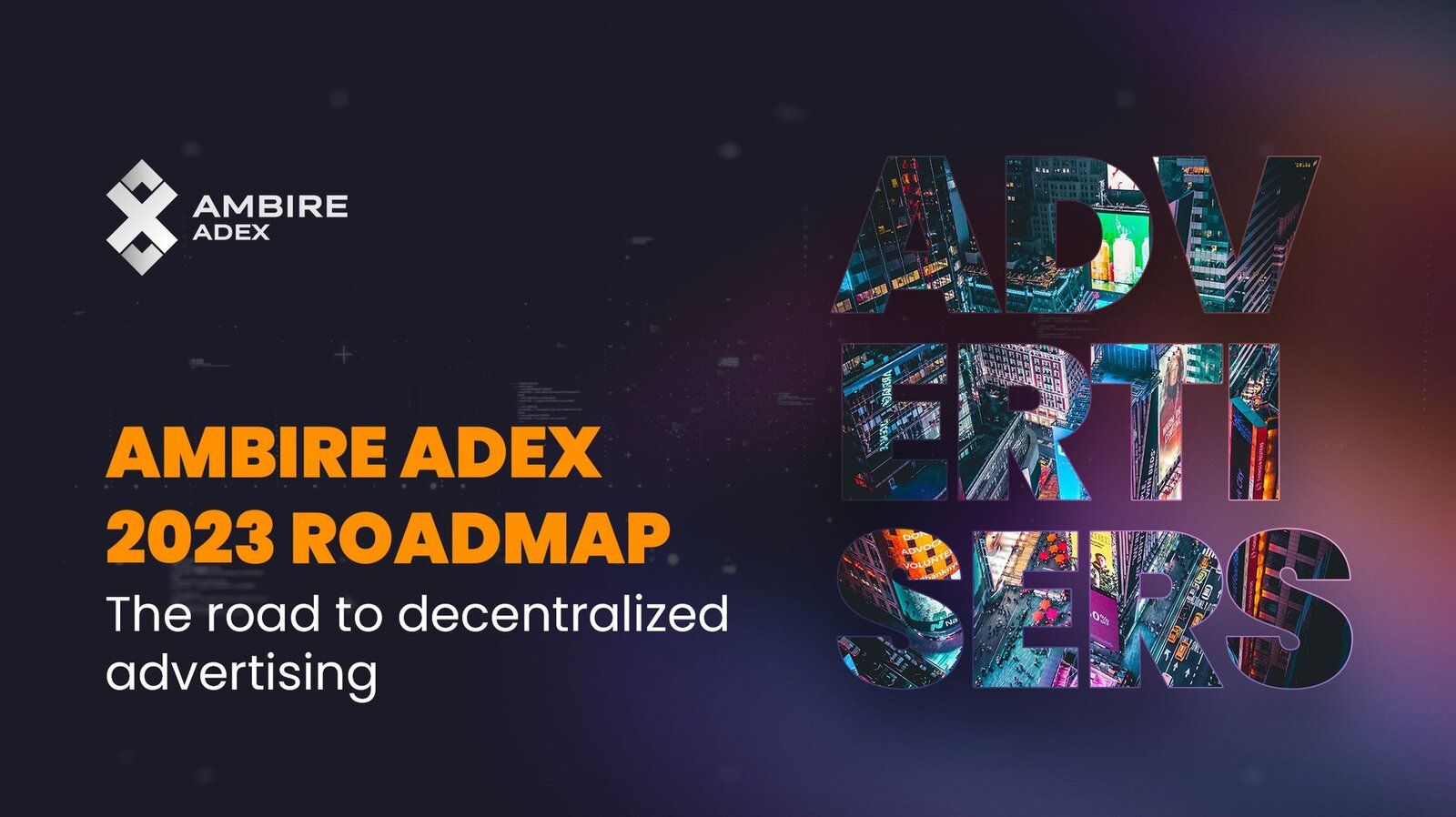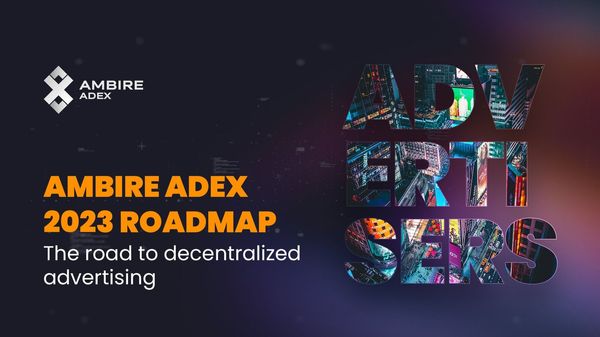 Reflecting on 2022
In 2022, the AdEx network processed over 100 million impressions, settled as payment channel micropayments on the Ethereum network. The focus was on premium traffic and hygiene, i.e. cleaning-up the platform of less effective publishers.
We continued working towards the fifth iteration of the AdEx protocol (AdEx V), which brings more flexibility in terms of ad formats and payment models. It also significantly reduces gas usage, making both campaign management and withdrawals much more affordable.
In terms of development, feature parity was achieved between the Rust Validator and the JavaScript (nodejs) implementation of the validator.
On the governance side, two proposals were also executed successfully:
- Reduction the ADX staking emissions
- Decision on what stablecoins will be used in AdEx V
For 2023, our approach is less tethered to strict timeline and milestones, and more focused on delivering relevant solutions in the web3 ad space.
Read on for the full details.
The road ahead
2023 will see some significant changes to the original plan for AdEx V.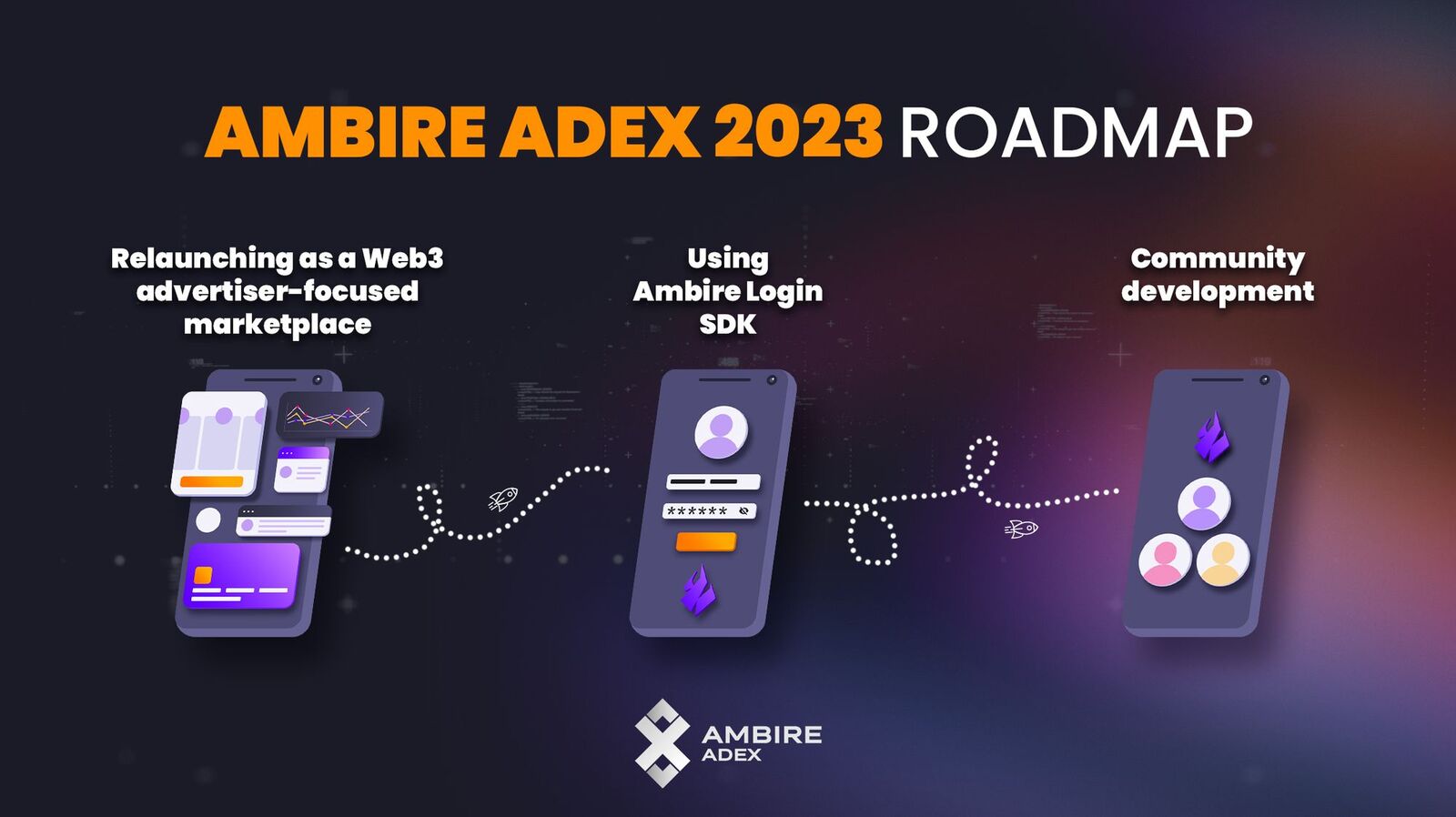 Repositioning: the web3 advertiser marketplace
First of all, rather than releasing it as a two-sided marketplace (publishers & advertisers), it will be launched as an advertiser-focused one.
Technically, this means that the next generation of AdEx is a DSP (demand-side platform), but over time it will evolve to accommodate premium publishers directly, eventually with the option of fully opening for publishers.
This begs the question: if AdEx V will only be focused towards advertisers, where will the publishers be coming from? The answer is a dedicated solution: an execution engine that will automatically run OpenRTB auctions on public validators, thus allowing traditional ad supply to be "proxied" into the AdEx protocol.
Secondly, the platform will only be focused on advertising web3 products and brands, rather than over-reaching across web2 and having a diluted, general-purpose ad network role.
Even though the underlying AdEx protocol is built for general-purpose advertising on an internet of blockchains, we are not there yet as a space. Therefore, Ambire AdEx is best positioned to onboard [more] companies and products in the web3 space.
Most importantly, our value proposition of censorship resistance is especially relevant now, in a context where most big ad platforms (Twitter, Google, Facebook) are very restrictive towards web3 ads.
Using Ambire Login SDK
The second significant improvement to previous plans is that AdEx will be rebuilt as a separate web application, as it is in the current version. This solution will prepare the terrain for when web3 advertising will reach market adoption, giving Ambire AdEx a fair chance to grow as an independent product, rather than just a plugin for Ambire Wallet.
However, the Ambire Login SDK will be used to retain the onboarding benefits and fiat onramps that Ambire Wallet provides.
Community development
Ambire AdEx is becoming more community driven and independent from the company that originally created it, now known as Ambire.
To further support community growth and engagement, we will be posting more bounties and DAO incentives for building some of the following features and product improvements:
Prebid.js integration
Mobile app
Plugin for Ambire Wallet
Ability to advertise via metaverse ads
The bounties will be posted on popular community incentive platforms, such as Gitcoin, and announced on Ambire AdEx official channels.
Exactly which features, as well as how their development will be funded, will depend on the outcome of governance proposals. As usual, ADX and ADX-STAKING holders will decide by majority votes.
With so many transformations in the near horizon, 2023 is bound to be a year of advancement and adventure for Ambire AdEx.
Where do you think web3 advertising solutions should go? Jump on our Discord or Twitter, share your ideas and join the ride  🚀
---
---
Interested in Ambire? Follow us:
Discord | Twitter | Reddit | GitHub | Facebook