AdEx is Holding A Second Blockchain Auction for Advertising Space on easyJet Boarding Passes
AdEx is conducting a second blockchain auction for advertising space on easyJet boarding passes. The auction offers exposure to millions of passengers, with bidding open to selected companies.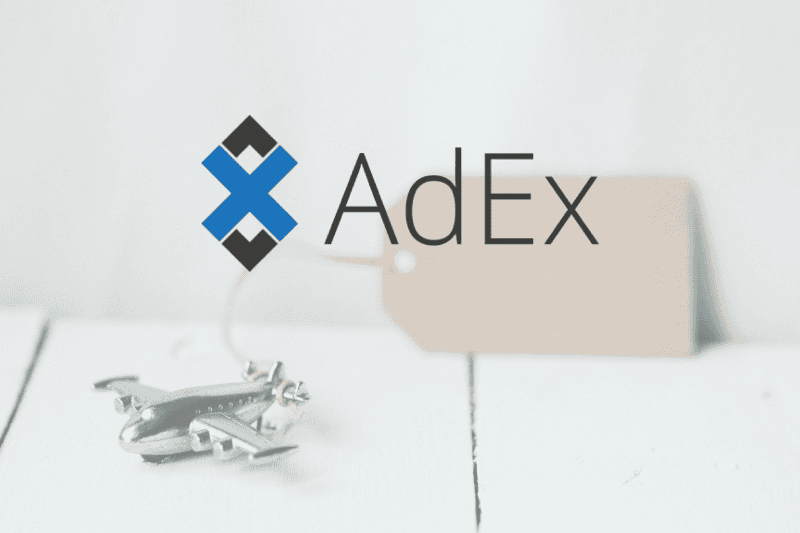 If you have been following our blog, you are likely aware of the special auction that took part on the AdEx mainnet last week.
The response that we got was tremendously encouraging. Even though just four companies ended up placing bids, many more expressed interest in the auction (they were unable to participate due to the tight deadlines of the event).
This is why we are now repeating the auction, where we will offer another million advertising spaces on easyJet boarding passes.
The airline, which now services more than 800 routes in 31 countries, is a leader in innovation and digital leadership; the easyJet mobile app has 18.3 million downloads, and 20% of all flight bookings happen through the mobile app. Close to 70 million passengers fly easyJet every year, which offers advertisers the possibility of huge exposure through targeted advertising.
Auction details
Only selected companies will be invited by us to participate in the auction. If you have not received an invitation, however, you can drop us a line at [email protected] with a subject line "Boarding passes auction" — it is possible that we add you to the invite list.
Auction participants will be bidding for 1,000,000 advertising spots on easyJet boarding passes.
Bidding will commence at 12:00 AM CET on November 30, 2017, and will end at 11:59 PM CET on December 9, 2017 or when the auction cap is reached, whichever comes first.
Auction mechanics
All participants must enter the bid declaring the total amount they are willing to pay for the advertising spaces. At the end of the auction, the one million advertising spaces will be distributed among the participants proportionally to their bid.
Bids will be accepted on a first come, first served basis.
To ensure maximum fairness, the total of all accepted bids will be capped at $350,000 USD. Once that cap is reached, no more bids will be accepted. If the bid of the last company to enter the auction brings the total of all bids over $350,000 USD, only a partial bid will be accepted.
Example:
Company A bids first, the bid is $100,000 USD total
Company B bids second, the bid is $200,000 USD total
Company C bids third, the bid is $75,000 USD total
In this scenario, the bids of Company A and Company B will be accepted in full, while Company C will only be able to bid $50,000.
At the end of the bid, the 1 million advertising spaces will be distributed proportionally between the three companies as follows:
Company A: 285,715 boarding pass advertising spaces
Company B: 571,428 boarding pass advertising spaces
Company C: 142,857 boarding pass advertising spaces
Additional provisions
All auction participants must have their artwork/advertising creatives prepared and ready to be submitted by noon on December 8, 2017.
Ink and easyJet have final approval on the ad creatives.
Auction participants will be able to increase their bids before the end of the auction.
---
Interested in AdEх? Follow us:
Discord | Twitter | Reddit | GitHub | Facebook