Privacy-preserving ads users actually want to see
AdEx ZK is a Web3-powered, privacy-preserving advertising platform that lets you reach targeted, opt-in audiences for more effective campaigns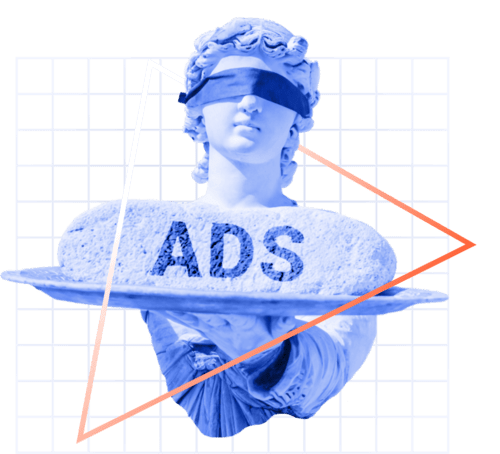 What is Zero-Knowledge Advertising?
Zero-knowledge advertising represents the next leap forward in the logical evolution of digital advertising. It employs an innovative technological approach, enabling precise user targeting without the need to collect user data through cookies or other tracking tools.

By design, zero-knowledge advertising safeguards user privacy and ensures advertisers' compliance with regulations.
Read more >>
How does AdEx ZK advertising work?
The AdEx ZK platform is a Web3 advertising solution that facilitates direct connections between advertisers and publishers.
Users opt-in to receive ads
Website and app users have the option to select their preferred ad categories through a control panel, ensuring the relevance of the ads they see. The opt-in data never leaves the user's device, which ensures complete personal data protection and privacy.
Advertisers target with precision
Advertisers can fine-tune and select their audience preferences and easily launch a campaign targeting a highly receptive and engaged opt-in audience.
Matching between advertisers and publishers
Advertisers are seamlessly matched to the right users based on their pre-selected targeting criteria. Every ad-related operation, from targeting and bidding to matching, takes place directly on the user's device, rather than the AdEx platform, which ensures personal data protection and privacy.
Rewards for users
Users who engage with AdEx ZK ads are rewarded with ADX tokens, which they can claim through the control panel.
Benefits of AdEx ZK
For Advertisers
Reach highly receptive and engaged audiences through effective targeting
Ensure full compliance with privacy and data collection regulations
Complete transparency in reporting
Leverage ad fraud protection backed by Web3 technology
Enjoy easy onboarding and intuitive yet powerful product interface
For Publishers
Secure high-quality and relevant ad inventory for your users
Ensure maximum profits by cutting out intermediaries
Access premium advertisers and expand your horizons
For End Users
Enjoy highly relevant ads that align with your self-selected preferences
Ensure your personal data is protected at all times
Earn ADX tokens for interacting with any ad within the AdEx ZK ecosystem
Frequently asked questions
What makes ZK different from other advertising solutions?
AdEx ZK uniquely combines the power of targeted advertising with the assurance of user privacy, all within the Web3 ecosystem.
Is AdEx ZK compliant with privacy laws?
Yes, AdEx ZK is designed to comply fully with GDPR, CCPA, and other privacy regulations simply because we do not collect any user data.
If no data is collected, how does AdEx ZK gather information about the user for targeting?
Through AdEx ZK, we introduce the concept of opt-in ads, where users willingly choose to view ads and can even specify the categories of ads they prefer; all user preferences and data are stored locally on their device, and for precise targeting, AdEx connects to the user's device, conducting all targeting processes on it
How do I get started with AdEx ZK?
AdEx ZK is still under development, and we are working tirelessly to bring it to life. Subscribe to the waiting list, and get notified as soon as we are ready.
Don't miss out
on the advertising of tomorrow
Join the waitlist, and we will let you know when AdEx ZK is ready to launch