A Year of AdEx Network: Where Are We Today
A year after the AdEx Network token generation event, we look back at our journey. From building a decentralized ad network to executing the first real-world application of blockchain in advertising, we've come a long way.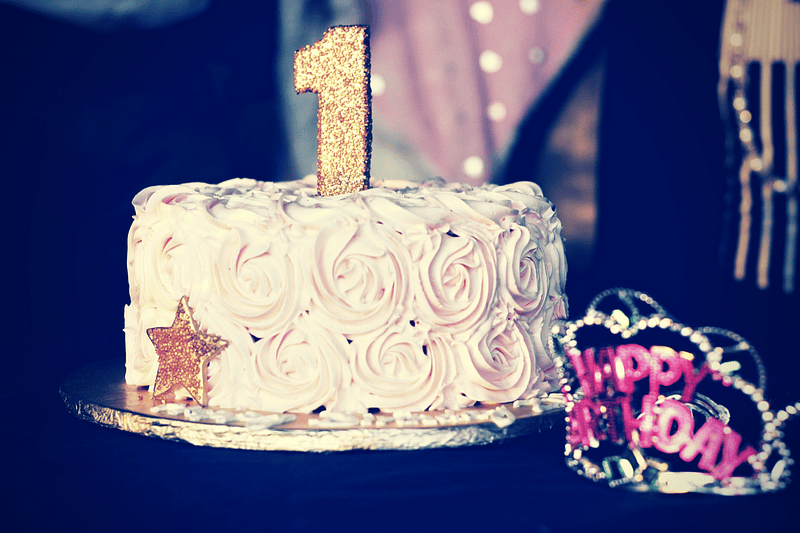 It has been a little over a year since the AdEx Network token generation event — a good time to look back and recap what we've done so far.
When we first came up with the idea of AdEx, we weren't quite sure what to do with it. It wasn't long, however, before we had figured it out and started laying the foundations of one of the first decentralized advertising apps in the world.
AdEx: The Inception
Before we started even thinking of AdEx, we were working on a different project: the video streaming platform Stremio. One of the ways of monetizing Stremio was through ads, and naturally we began searching for a solution that we could integrate in the our apps. We had a long list of requirements — ads that were as unobtrusive as possible, user privacy protection, technological excellence, etc. We looked into a large number of ad serving platforms, however none of them checked all the boxes on the list.
That's when we decided that we would create an ad network of our own. A part of the Stremio team was assigned the AdEx project and we sat down to work. We spent months designing, prototyping, discussing, researching, arguing, weighing in pros and cons — and eventually, we had a clear concept of what we wanted to create and how to do it.
Our starting point was the array of problems the online advertising industry today faces, and the ways to solve these. Blockchain was a fix for most of them, so we had no doubt that we would be building a decentralized ad network. We started working on our white paper, and the rest is history.
Getting Funding
In June 2017, we held a token generation campaign in order to fund AdEx. We had determined a hard cap of 40,000 ETH, or approximately $12 million at that time, and we were aiming at raising this amount in 30 days.
Not even in our wildest dreams did we expect to reach that hard cap in a day — no, in a WORK day. But we did, and the 40,000 ETH cap was hit a little over 8 hours after the start of the event. The team celebrated in style — by going home and SLEEPING. Seriously, we were knackered. Luckily, it was a Friday so we had an entire weekend to just sleep in and recharge, and it felt grand.
Diving Deep
Once we got our funding, we all took a few weeks off and headed to the Bahamas. We're kidding, of course. We got back to the office on Monday the following week, and started grinding and working on the actual AdEx dapp.
Simultaneously, we also pursued different cryptocurrency exchanges that would be interested in adding the ADX tokens, and quite a few responded — including some big ones like Bittrex and later on Binance and the Korean exchange Upbit.
The Parity Hack, Or How We Almost Lost Our Money
Less than a month after our token generation campaign, Parity reported a critical vulnerability in their multi-sig wallets. Hackers had exploited the vulnerability and many projects found themselves with emptied out wallets. One of these projects was ours. Ouch.
Luckily, our funds were captured by the White Hat Group (WHG) with the intent of returning it to us once the Parity security issues were fixed. They did that, and we couldn't be more grateful and relieved that our funding was recovered.
The AdEx Roadmap
We continued working towards our roadmap. In August, we showed the first mockups of the AdEx dapp UI. We also announced our plan to port AdEx to NEO. We got listed on even more exchanges, and started working on strategic business partnerships, like the one with the video distribution company Flixxo.
The INK Deal
In November, we were contacted by INK — one of the world leaders in travel advertising. Together with them, we executed two auctions for advertising space on easyJet boarding passes, and this was essentially the very first real-world application of blockchain in the advertising industry. We're not going to lie to you — it felt uh-ma-zing. We were real trail blazers!
Just before the end of the year, we also joined the Blockchain Advertising Alliance — an NGO founded to promote blockchain adoption by the global marketing and advertising industry.
We ended the year happy and content that we were doing something incredibly significant.
The Beta
Early in 2018, we rolled out the long-awaited AdEx dapp Beta. A fully functional, beautiful prototype that anyone could sign up for.
Meanwhile, we were going to conferences and events, getting listed on more exchanges, and dotting the I's on more strategic partnerships. We also found time for fun things — like creating the AdEx mascot Eddie the Moonicorn.
We also continued working on the AdEx dapp, adding more functionalities like Trezor and Ledger login options as alternatives to the existing Metamask; we improved the user experience within the dapp; and we began working on AdEx the Protocol, not just AdEx the Dapp.
Where Are We Today, And What's to follow
A little over a year after the day we got funded, we have in our hands a fully functional Ethereum-based advertising dapp. Even though AdEx was the very first blockchain-based advertising solution to market, we stayed (somewhat) humble and we continue hustling.
We also celebrated our first birthday in style — check out a few shots from the party we had: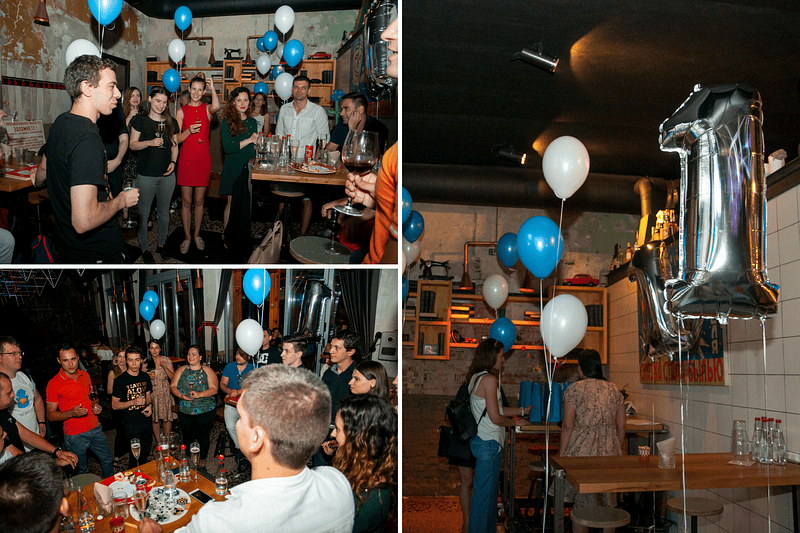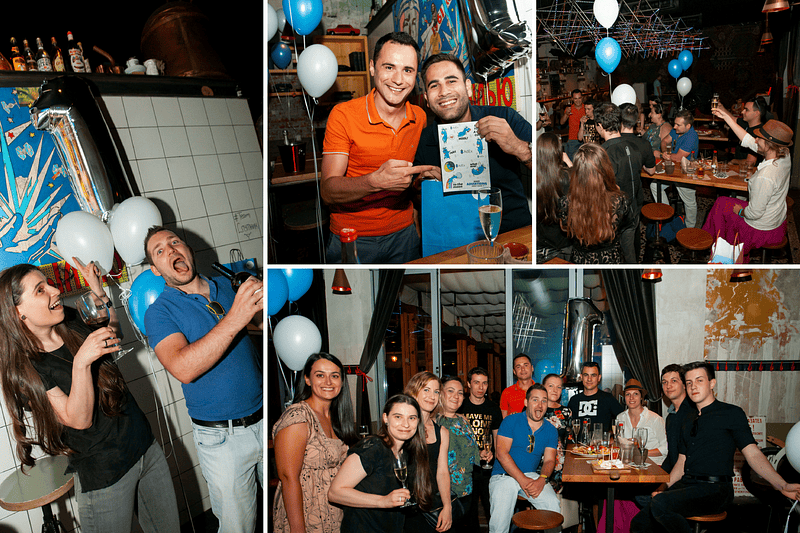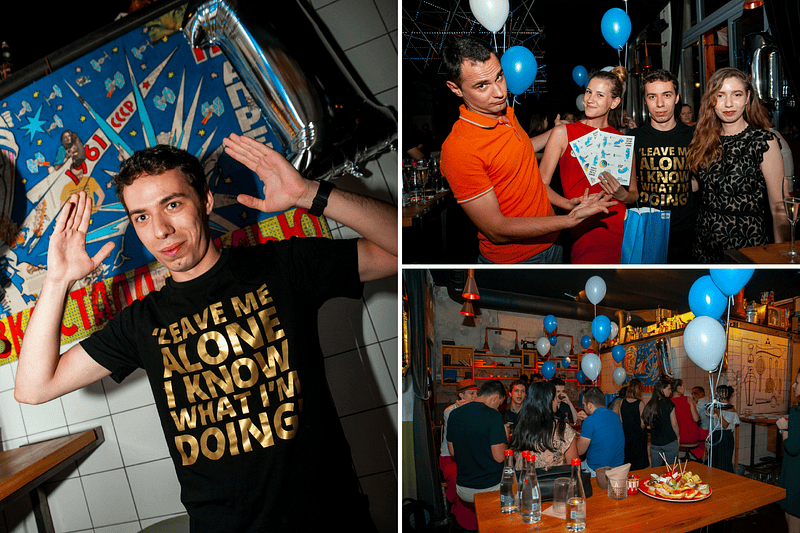 There is a lot to come in the foreseeable future; we are working towards securing major partnerships, increasing the AdEx brand awareness, perfecting the dApp and porting it to different ecosystems, and much more. We have a lot of hard work ahead of us, but is it really work when you're doing something that you love so much, hehe? But seriously — yes, it's still work, and a lot of it, which we're super excited about.
---
Interested in AdEx? Follow us:
Discord | Twitter | Reddit | GitHub | Facebook