The First Blockchain Advertising Auction is Taking Place on AdEx
AdEx and Ink pioneer the first-ever blockchain-based auction for advertising inventory. This significant leap forward in the advertising industry offers two million ad spaces on the boarding passes of a major airline.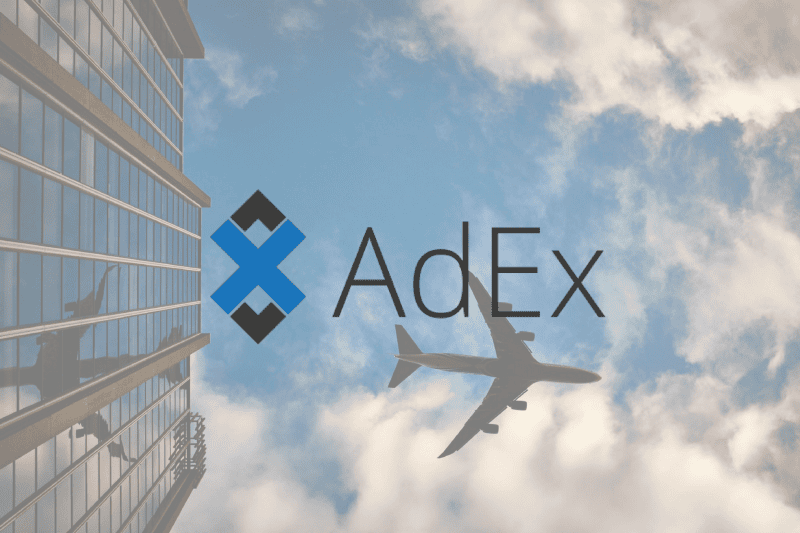 We are very excited to announce our collaboration with Ink — a world leader in travel media. As a part of our agreement with Ink, we will hold the very first blockchain-based auction for advertising inventory. Two million ad spaces on the boarding passes of a major airline will be made available for bidding, and the auction will take place on the AdEx mainnet that was deployed earlier this month.
This is a very significant leap ahead for the advertising industry, and it is just the first of many steps we'll take reshaping the online advertising landscape.
See the official press release that we are issuing below.
A couple of important details: a small amount of ADX (few thousand) would be used as a collateral for every bid made, however the payment will be done in FIAT currency and the price will be signalled on the public Ethereum blockchain but it will be encrypted with the auction secret. This means that the price will only be visible for the auction participants.
UPDATE: We have amended the terms of the auction so only 1,000,000 advertising spaces will be made available for bidding. We will hold another auction for 1,000,000 more spaces in December 2017.
---
AdEx Partners with Travel Media Giant Ink to Deliver the First Blockchain Advertising Auction
Sofia, Bulgaria — November 20, 2017 — AdEx Network has announced an exclusive collaboration agreement with Ink, the world's leading travel media company. This agreement allows advertisers to purchase inventory on the blockchain for the first time in history.
Decentralized advertising network AdEx has teamed up with the travel media giant Ink, a company trusted by more than 22 airlines and global travel groups.
Together, the two companies enable the auctioning of advertising property on the blockchain.
This is the very first time such an auction has taken place, and is therefore a huge step forward in the reshaping of the online advertising landscape. The auction will be executed on the Ethereum network via the AdEx mainnet exchange that has already been launched earlier this month.
AdEx and Ink announced that the first auction will be for 2 million advertising spaces to be printed on the boarding passes of a leading airline.
The auction will be handled by the AdEx team. All willing participants will need to contact an AdEx representative by sending an email to o[email protected] with a subject line "Boarding passes auction". They should indicate the number of advertising spaces they are bidding for, as well as the price they are offering per space. A sheet with all submitted bids will be made publicly visible on Wednesday, November 22, 2017.
Ink and the participating airline will have final decision in accepting or rejecting bids, as well as all advertising creatives.
"This is a giant step for us as it bridges travel media, advertising and blockchain to offer advertisers even more opportunities for reaching their desired target audiences," said Ivo Georgiev, CEO of AdEx Network. "We are pleased to see multiple companies such as BTC.com, eToro, Propy and others showing interest in the coming auction," added Georgiev.
Simon Leslie, CEO of Ink, added: "We are pleased to be working with AdEx to deliver advertisers such a targeted medium and to be involved in this media first".
About AdEx
AdEx is a decentralized ad network based on blockchain and smart contracts. It aims at solving many of the problems faced by the contemporary advertising industry, the largest of which is the lack of transparency in ad bidding and delivery.
About Ink
Ink is the world leader in travel media. Ink creates award-winning media for the world's biggest and greatest airlines, rail partners and travel companies. These unique partnerships allow more than 800 million passengers annually to interact with Ink, creating opportunities for advertisers to connect with a highly receptive global audience through travel magazines, online, and mobile devices.
In addition to its headquarters in London, Ink has offices in Singapore, Miami, New York, Abu Dhabi, and São Paulo.
---
Interested in AdEx? Follow us:
Discord | Twitter | Reddit | GitHub | Facebook