AdEx Network Is Now Out of Private Beta and Open to Everyone
AdEx Network is now open to everyone after a successful private beta. It's a platform that connects advertisers and publishers, offering a transparent, GDPR-compliant advertising experience.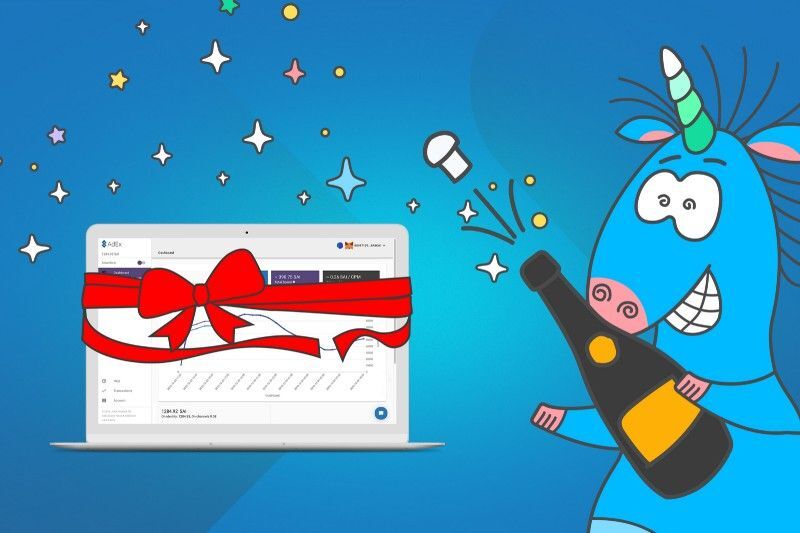 For the past few months, our platform has been in private beta. The reason for this was to have a group of handpicked publishers and advertisers try it out and give us feedback on what we're doing right — and what not.
We are happy to report that most of the advertisers and publishers who got early access have been sharing very valuable insights on what we could improve. We have been discussing their campaigns, their expectations for the platform's interface, the functionalities they would want to see in the future, the ease of use of AdEx and much more.
This helped us "polish" our vision for the future of AdEx, and we sincerely thank all of our beta testers for their input.
But now it's time to take the next big step and open our advertising network to the general public. As of today, sign ups are open and invite codes are no longer required!
Who is AdEx for
AdEx is a platform that connects advertisers and publishers. This said, the platform is suitable for pretty much any publisher and advertiser out there:
Bloggers, online media, video streaming platforms, apps… Anyone looking to monetize their traffic.
Small, medium and large businesses looking to advertise their products/services.
AdEx is censorship-resistant — unlike other advertising networks, we do not apply arbitrary restrictions to any type of business or industry. Put simply, everyone is welcome.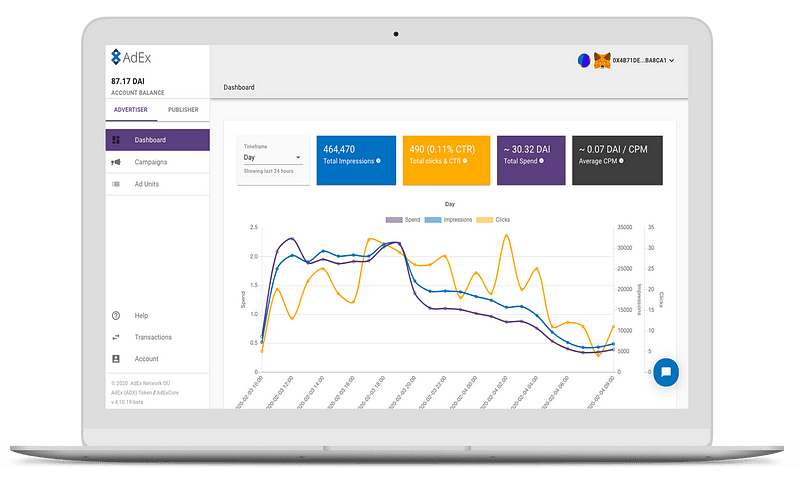 What can you expect when signing up
We are a blockchain project. This means that AdEx Network runs on cryptocurrency. If you are a publisher, you will be getting paid in DAI.
If you're an advertiser, you will need to acquire DAI to start a campaign — but as long as you have a bank account in the EU, you can also top up your AdEx account in GBP.
In addition to this, it is important to know that our platform uses contextual advertising. This helps us remain privacy-focused and 100% GDPR compliant. We stand for an ethical advertising landscape, and this is what you get when you choose AdEx for your digital marketing needs.
Last but not least, you can expect reporting that is fully transparent and verifiable at any given time.
Benefits for advertisers:
No middlemen and additional fees
Pay only for real traffic — transparent and verifiable real-time reporting
CPM payment model
Custom targeting capabilities
Full GDPR compliance
Benefits for publishers:
No fees for using the platform
No payout threshold — you can withdraw s little as say $5
Various fallback/passback opportunities
Fast and secure payments in crypto
Granular control of your advertising inventory
Success stories
So far, most of our customers have been quite happy with the results they see from their AdEx use. We have prepared a couple of case studies to share their success stories, see them here:
Ready to try AdEx? Register your free account now:
---
Interested in AdEx? Follow us:
Discord | Twitter | Reddit | GitHub | Facebook