AdEx Development Update October 2023
Explore the advancements in the AdEx platform development as we transition towards becoming a demand side platform and working with programmatic ads.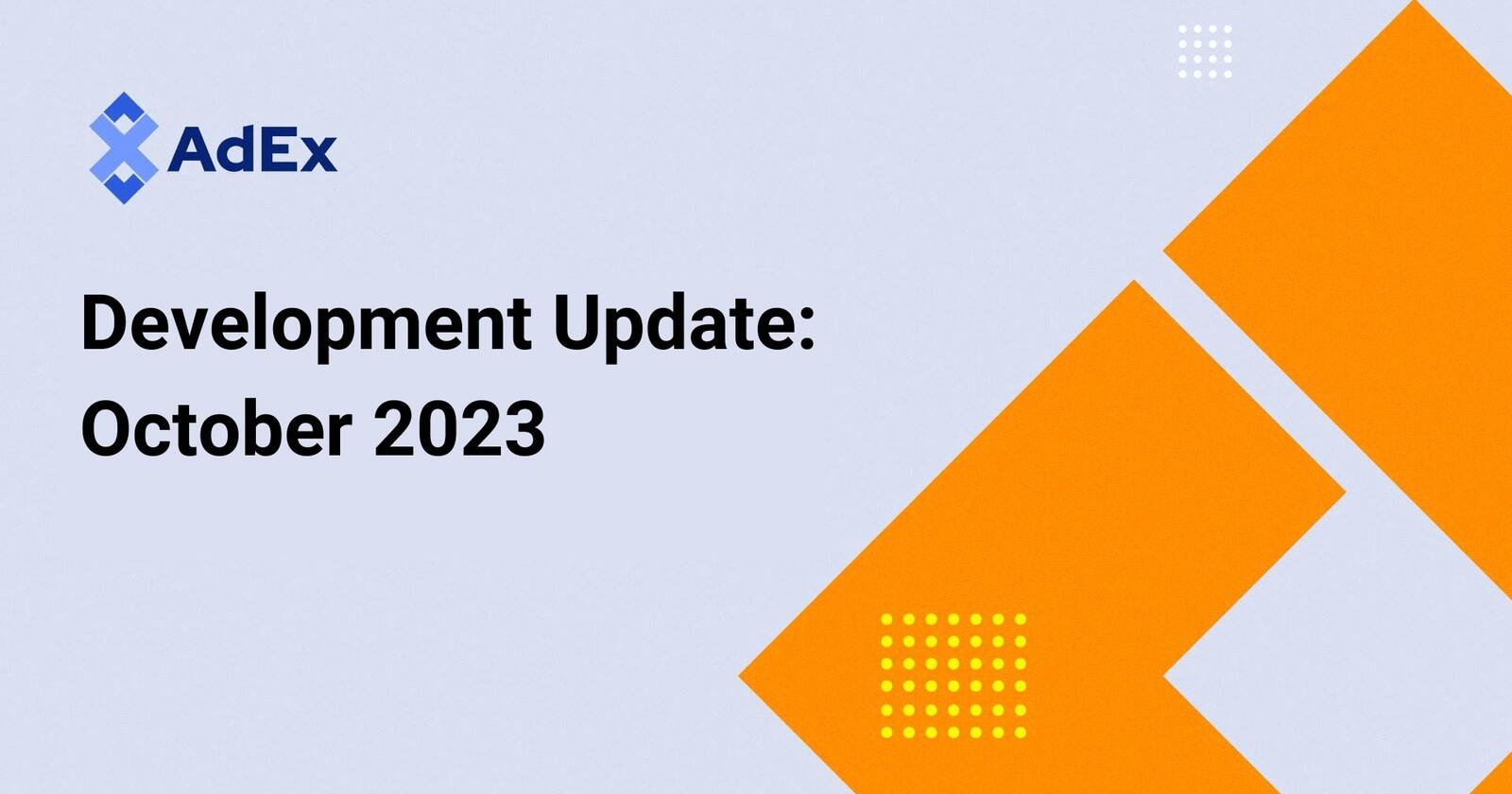 A few months after our announcement that AdEx is becoming a programmatic Demand-Side platform (DSP) and integrating the open RTB protocol, we are excited to share a development update on the progress we've made with our DSP. Our focus lies in creating a platform that is not only technically robust but will also be easy-to-use and effective for Web3 marketers.
What have we done so far?
User Interface (UI) progress
Our UI design is close to being finalized, and the front-end development is nearing completion. The overall look and functionality of our platform are coming together seamlessly as our main goal is to provide the most intuitive user experience, packed with an up-to-date look.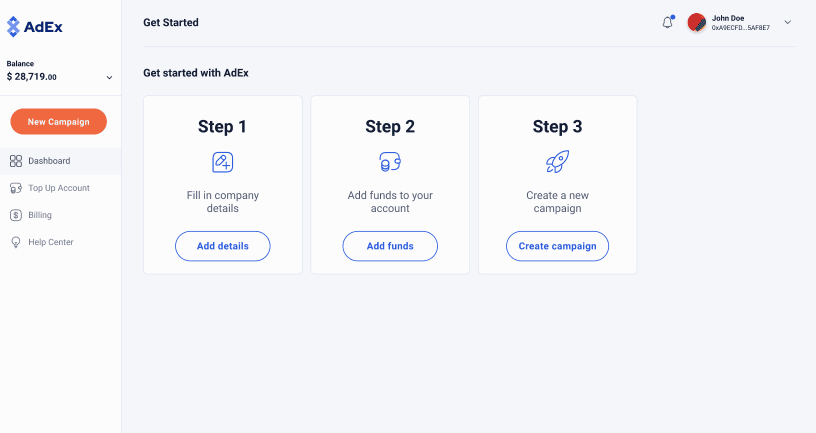 oRTB protocol implementation
Technical challenges associated with the oRTB (Open Real-Time Bidding) protocol have been successfully addressed and eliminated. The protocol integration is up and running, paving the way for efficient and real-time interactions in the ad buying process.
SSP connection and testing
We've successfully connected to our first SSP (Supply-Side Platform) and are actively testing ad campaigns. Identified issues are being promptly addressed to ensure a smooth experience. As we work through these issues, we look forward to connecting with additional Web3-friendly SSPs, this way broadening our reach, and offering even more meaningful traffic to our advertisers.
Backend optimization
Addressing a few performance issues, we've diligently worked on optimizing the platform's backend. Our goal is to ensure that the AdEx DSP runs smoothly, providing a stable foundation for advertisers and partners alike.
Marketing initiatives and advertiser outreach
Engaging with potential advertisers is a crucial step in our development journey. We are already in discussions with several advertisers and are gearing up for compelling marketing campaigns to kickstart our platform.
What's next?
As we move forward, the following milestones are on our immediate horizon:
SSP expansion - ongoing talks with additional SSPs to broaden our network and connect with them through the oRTB protocol.
Blockchain integration - connecting validators to the oRTB process to harness the power of blockchain technology, a fundamental aspect of the AdEx platform.
Performance enhancement - continuously working on resolving performance issues and addressing UI bugs to ensure a flawless experience during our upcoming tests through the UI.
Stay tuned for more!
At AdEx, we are dedicated to pushing the boundaries of innovation in digital advertising. The journey to creating a cutting-edge DSP is a dynamic process, and we're excited to keep you informed every step of the way.
Keep an eye on our blog for more updates on our development journey and upcoming features and join our community on Telegram so you don't miss any news: