$ADX-LOYALTY Pool Retires: What Does This Mean for $ADX Staking and Why It is Good News
he ADX Loyalty Pool has retired, marking a shift in focus to the Tom Staking Pool. This change is beneficial for the ADX community, as it sustains a good APY for stakers and increases the trustworthiness of the Tom validator on the AdEx platform.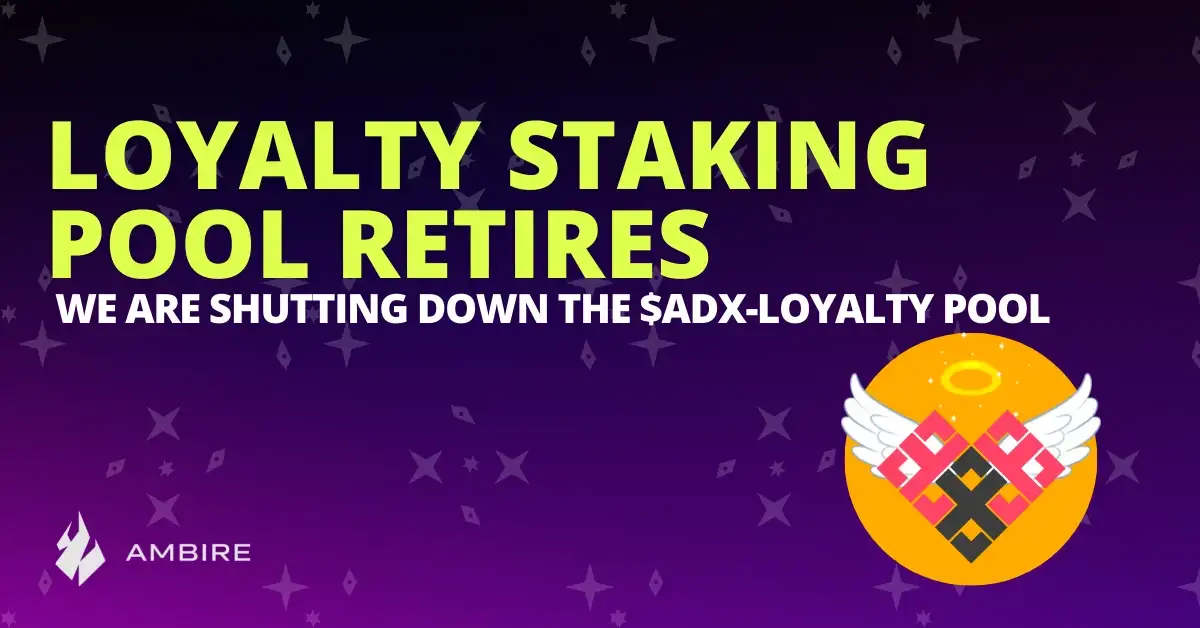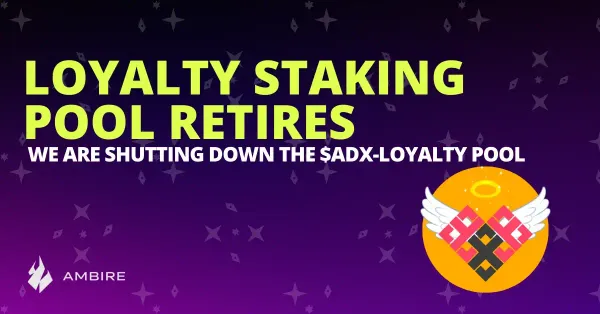 All good things must come to an end — and this applies to staking pools too. We decided to shut down the $ADX-LOYALTY pool on April 8th and focus incentives on the original Tom staking pool. Let's see why this is good news for $ADX and the community.
Brief history of the $ADX-Loyalty Pool
When we introduced the Loyalty pool back in 2020, we wanted to introduce $ADX Staking to a wider audience and at the same time present a limited opportunity for people to stake $ADX without having to bond their tokens for 20 days. Thanks to it, we managed to convince more $ADX holders to move their tokens from exchanges to the staking pools and increase the demand for the $ADX token in the emerging DeFi landscape.
$ADX-Loyalty Pool paved the way for another important feature of the $ADX ecosystem — our decentralized governance system. Thanks to the $ADX-LOYALTY token we managed to engage our community in the governance of AdEx Network and implemented the outcomes of three successful votes.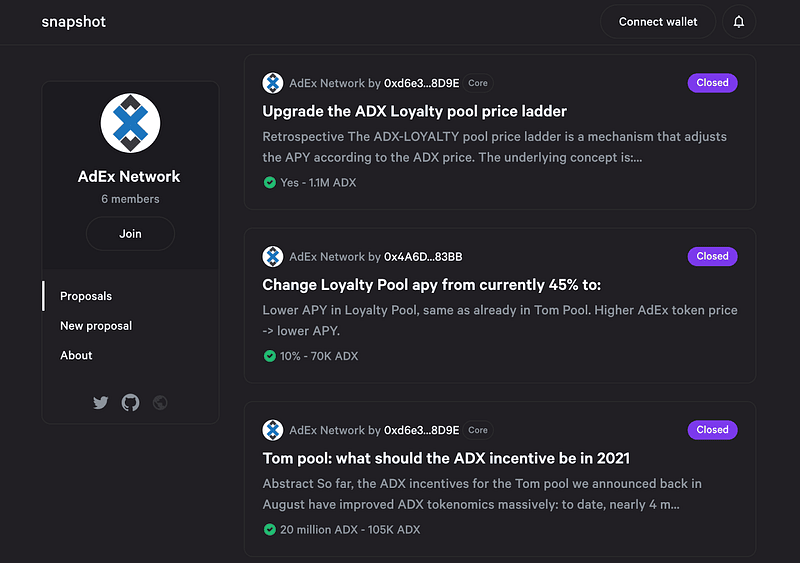 Later, we enabled all $ADX Stakers to vote on community votes and added more weight to the core Tom Staking Pool.
Thanks to $ADX-LOYALTY we tested and introduced an innovative concept — the so-called "elastic issuance" that programmatically controlled the APY for the pool, based on the $ADX price, using a Chainlink-powered ADX-USD price oracle.
In retrospective, the Loyalty pool's importance for the $ADX system is obvious, so you might be wondering why we decided to shut it down…
The decision to shut down the $ADX-LOYALTY pool
Currently there are ~142.5 Million $ADX tokens circulating, nearing the total supply of 150 Million $ADX to be minted.
Concentrating incentives to one pool will sustain a good APY for stakers (instead of just spreading it between two pools), so naturally we decided to shift focus to Tom Pool.
Additionally, in the long term Tom staking pool is the more important one, since it is directly involved in the operation of the Ambire AdEx platform — when you stake $ADX in the Tom pool you increase the trustworthiness of the Tom validator on the platform.
Furthermore, when the total supply of $ADX is reached, Tom Pool will continue to distribute $ADX rewards by distributing validator fees to stakers. The more the Ambire AdEx platform grows, the more validator fees will be collected and redistributed.
Finally, the Tom Staking Pool stakers will rightfully remain the sole participants in the AdEx governance, which we consider to be fairest given their long-term commitment.
What will happen to the $ADX-Loyalty Pool after April 8th and what do I need to do if I have $ADX-Loyalty?
The short answer is: nothing. The $ADX-Loyalty Pool will continue to exist after April 8th, but it just won't distribute $ADX rewards anymore. If you don't do anything, you will still keep your $ADX. However, it is better to just migrate to the Tom pool and continue collecting 39% APY. Of course, if having your $ADX liquid is important for you, you should first consider it, as the Tom Pool will continue to have a 20 days unbonding period (in which you can't withdraw your $ADX tokens after requesting the unbond).
Pro tip: Migrate $ADX-LOYALTY to $ADX Staking, move it to Ambire wallet and 3x your total rewards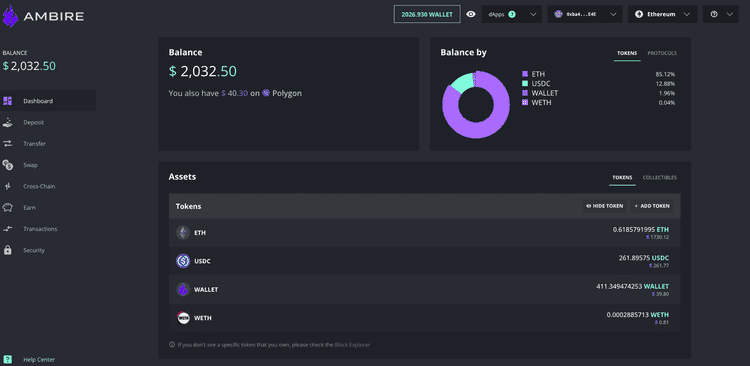 If you still haven't tried out Ambire wallet, switching your $ADX-LOYALTY tokens to ADX-STAKING ones by moving your staking position to the Validator Tom pool is the perfect opportunity. There is a continuous early users airdrop rewarding everyone who uses Ambire wallet to store their funds, but there's a priority for $ADX Staking holders. Effectively, if you hold $ADX-STAKING tokens in your Ambire wallet, you can increase your APY up to 300%, so better check it out.
---
Interested in AdEx? Follow us:
Discord | Twitter | Reddit | GitHub | Facebook