Gasless Staking Is Here — Now You Can Stake ADX Without Paying Gas Fees
Discover gasless staking with AdEx. Stake ADX tokens without gas fees, making your staking experience efficient and cost-effective.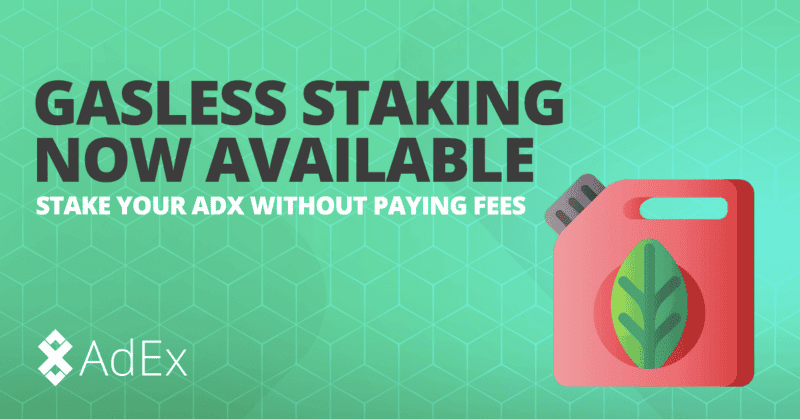 With Ethereum gas fees through the roof, we are making the life of ADX stakers a bit easier
Exciting news everyone! In the unsettling times of network congestions and insane fees, we are doing our best to make life easier for ADX stakers. Now you can stake your tokens without paying gas fees at all. No, you're not dreaming.
Just go to https://staking.adex.network and hit "Gasless Staking" on the menu.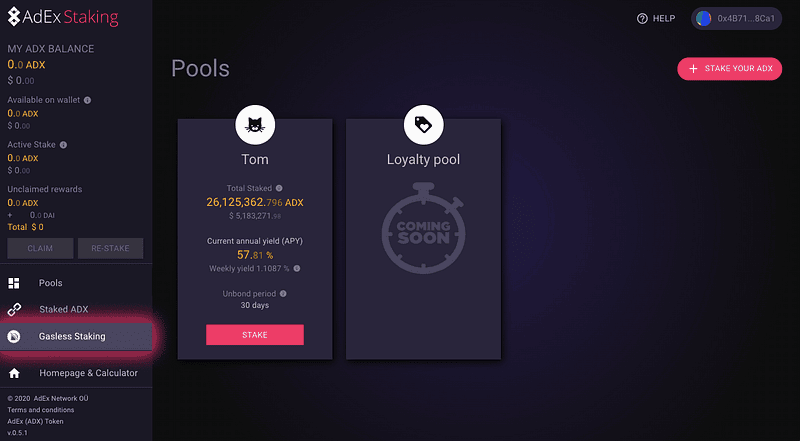 Here's the deal: when you go to the Gasless Staking page, you will receive a unique address for your gasless staking account. To this address you can send as much ADX as you wish from another addresses or exchange accounts. Make sure to always check that you've copied the right address — there is a small "copy" button next it — it's best to use it when copying the address.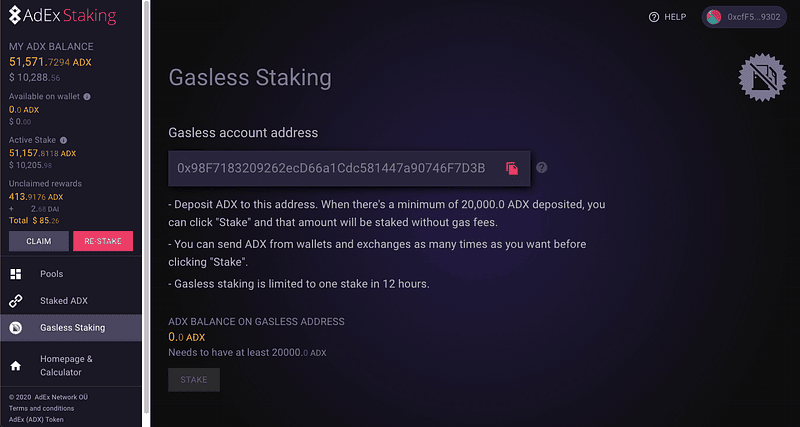 When there's a minimum of 20,000.0 ADX deposited, you can click "Stake" and that amount will be staked without gas fees.
You can send ADX from wallets and exchanges as many times as you want before clicking "Stake". If you are sending ADX from other Ethereum addresses, you will still pay gas fees for the transactions. However if you are holding or buying your ADX on an exhcange, you won't be paying gas fees for the transactions (just withdraw taxes on the exchange). This way you can obtain ADX and stake it without paying any fees.
You can make one gasless stake each 12 hours. On the bottom of your Gasless Staking page you will see your current balance on the gasless address.
It couldn't be easier right?
Have more questions about ADX staking? Check our our Staking FAQ page or get in touch via our Help center.
---
Interested in AdEx? Follow us:
Discord | Twitter | Reddit | GitHub | Facebook