ADX Staking Proposal: Extending Rewards and Token Burn Approved
With the latest governance vote, the AdEx community has decided to extend staking rewards distribution by burning 2 million tokens from the treasury and halving the staking rewards.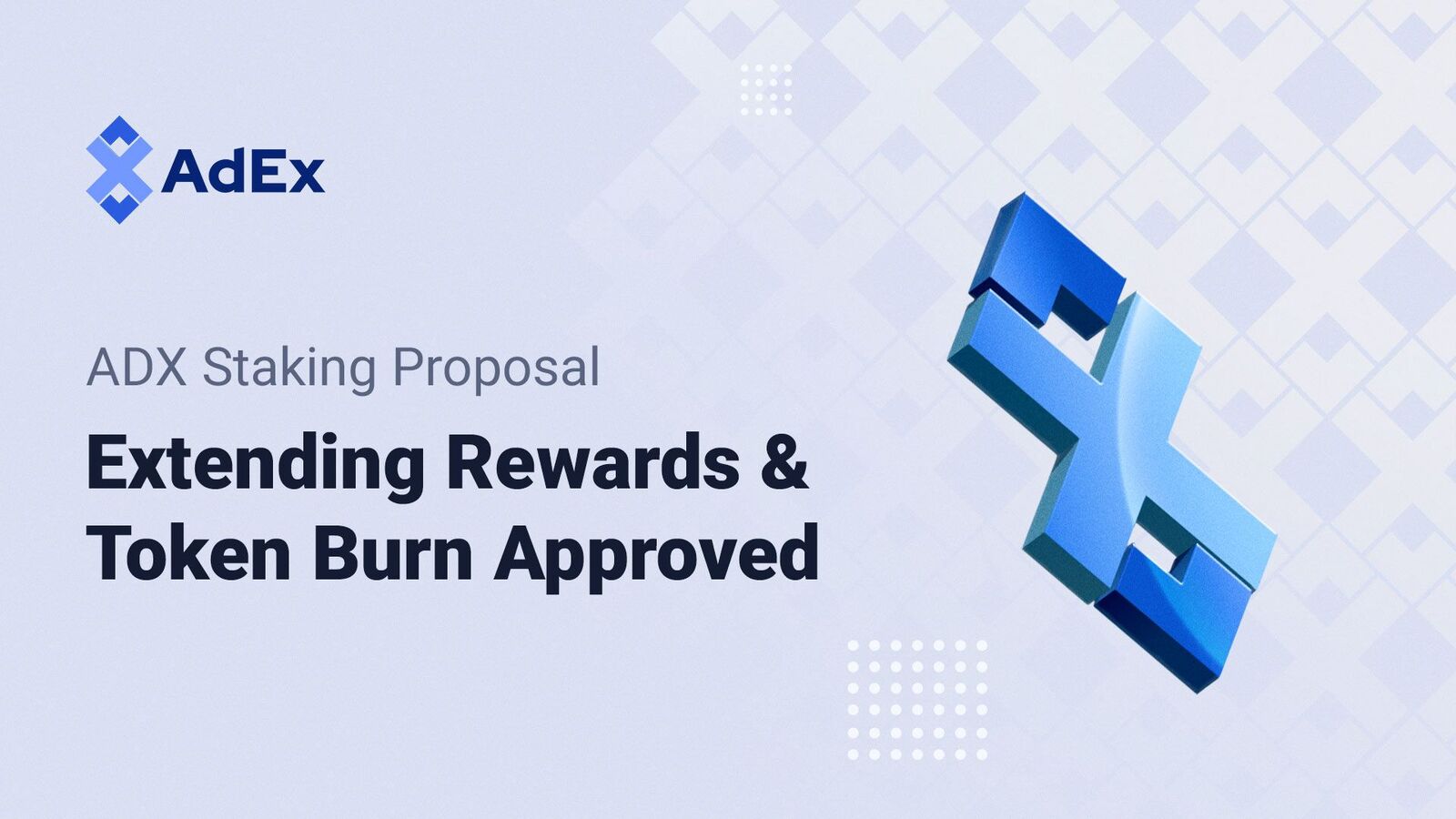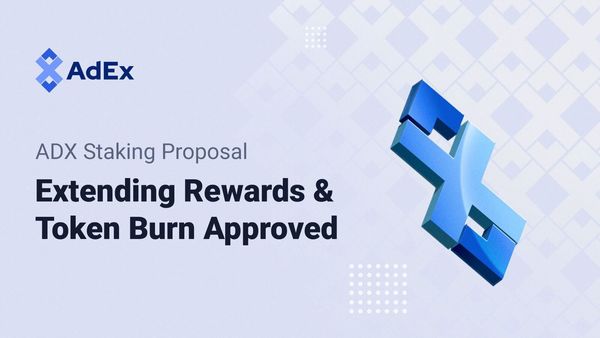 In a recent governance proposal, the AdEx community came together to decide the future of staking rewards for ADX holders. The proposal aimed to address the sustainability and longevity of rewards distribution, as well as the most appropriate approach to achieve this goal. Three main options were presented, and after a democratic vote, the community reached a clear consensus on continuing the distribution of staking rewards.
Summary of the Vote
The governance proposal presented three options to ADX stakers:
Extending Rewards with Additional 2 Million Tokens: This option proposed issuing an additional 2 million ADX tokens to extend the rewards distribution period by approximately 73 days.
Halving of ADX Rewards: The second option proposed a halving of the ADX rewards rate. By reducing the rate at which new rewards are generated, this adjustment was designed to extend the rewards distribution to approximately 146 days.
Continuation of 0% Rewards: The third option gave users the choice to maintain the rewards distribution at 0%.
Community Decision
Following an in-depth discussion and voting process, the ADX community opted to implement both options of issuing an additional 2 million ADX tokens to be distributed, as well as halving the staking rewards, effectively extending the rewards distribution period. As a consequence of this decision, 2 million ADX tokens will be burned to negate the impact on token supply dynamics, achieving a balance in the distribution of 2 million tokens from the ADX treasury for rewards. This measure will effectively extend the rewards distribution period by 73 days. Moreover, an additional extension of 146 days will be implemented by halving the staking rewards, resulting in a reduced APY compared to the current rate of approximately 15%.
This decision will soon be implemented, and the rewards distribution will resume starting from the 1st of August, 2023.
Conclusion
In a testament to the strength and engagement of the ADX community, the governance proposal on staking rewards has yielded a clear direction for the future. By choosing to extend rewards distribution through the issuance of 2 million ADX tokens while simultaneously halving the rewards rate, the community has struck a balance between sustainability and incentivization. As the changes take effect from the 1st of August, ADX stakers can look forward to a continued rewarding experience and a strengthened foundation for the AdEx ecosystem.
---
​​Interested in AdEx? Follow us:
Discord | Twitter | Reddit | GitHub | Facebook