$ADX Listed on Kraken
ADX, the native token of Ambire AdEx, has been listed on Kraken, a leading global crypto exchange. This article provides details about this listing and the utility of the ADX token.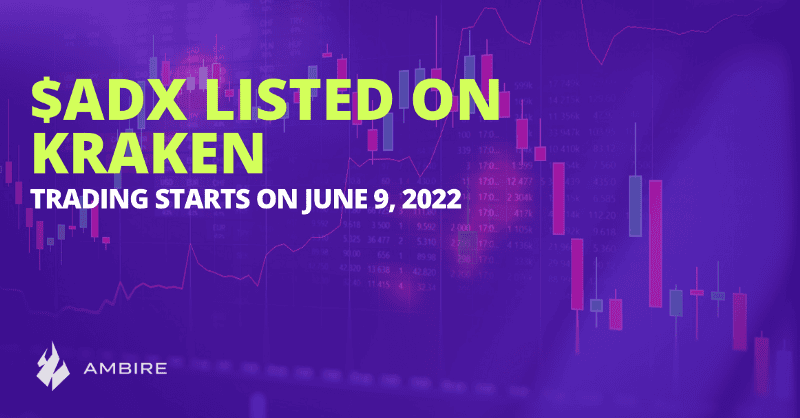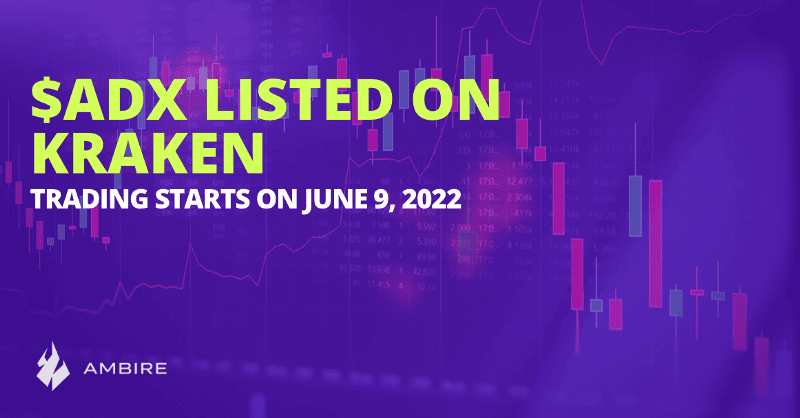 Trading of ADX on Kraken starts on June 9
ADX, the native token of the AdEx platform, is getting listed on one of the largest global crypto exchanges, Kraken. Users of the exchange can already deposit ADX into their accounts, and trading is scheduled to begin at approximately 14:30 UTC on Thursday, June 9.
The minimum deposit amount is 30 ADX and it will be tradable against USD and EUR on Kraken and Kraken Pro. You can read Kraken's announcement here.
What is ADX
For those of you not familiar with ADX, the token has been on the market since 2017 and is currently available on a number of centralized and decentralized exchanges such as Binance, Huobi, SushiSwap, and Pancake Swap for example. Crypto fans can use the token on Ethereum, Polygon and Binance Smart Chain.
The utility of the token is to support the Ambire AdEx decentralized ad network via staking. By staking ADX, participants in the ecosystem have governance over validators and enable better transparency, reliability and decentralization of the entire process.
ADX and the Ambire Ecosystem
Late last year the Ambire AdEx team added a new product to the company portfolio: the non-custodial smart Web3 wallet Ambire Wallet. As part of the launch, users of Ambire Wallet get the privilege of earning rewards in the WALLET token.
ADX staking is now integrated in Ambire Wallet, and what's more, ADX stakers receive additional $WALLET rewards.
Ambire AdEx V5, the newest version of the Platform, will be released in 2022 and integrated as a native plug-in for Ambire Wallet, enabling our users to streamline blockchain advertising.
About Kraken
Kraken is one of the largest digital asset exchanges in the world. Founded in 2011, the platform is a leader in the euro volume and liquidity. Kraken's global client base trades more than 90 digital assets and 7 different fiat currencies, including GBP, EUR, USD, CAD, JPY, CHF and AUD.
---
Interested in AdEx? Follow us:
Discord | Twitter | Reddit | GitHub | Facebook