AdEx Integrates Ramp Network's fiat onramp — advertisers can now pay in fiat
AdEx now integrates Ramp Network, allowing advertisers to pay in GBP via direct bank transfers from EU bank accounts. This integration simplifies the ad purchase process, making it more accessible to users unfamiliar with cryptocurrencies.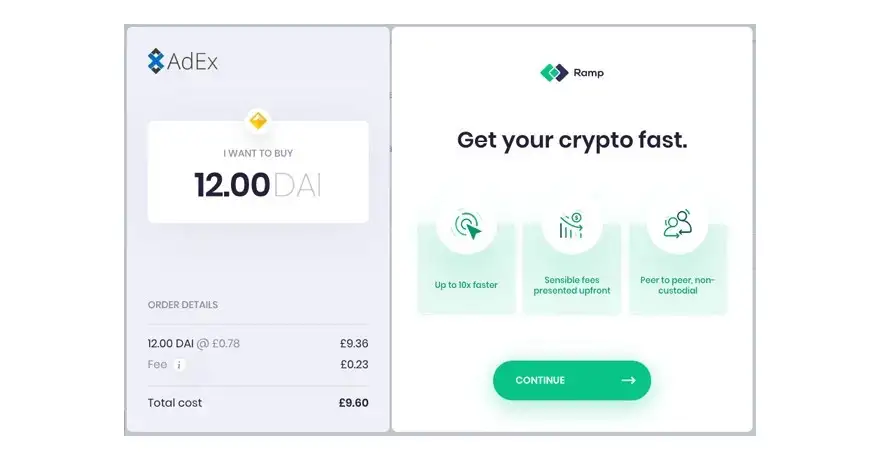 AdEx Integrates Ramp Network's fiat onramp — advertisers can now pay in GBP
We are happy to report that we have successfully integrated Ramp Instant — the fiat onboarding service created by our partners Ramp Network. This means that advertisers on AdEx Network will now be able to purchase ads in GBP and pay via direct bank transfers if they have bank accounts in EU countries.
Purchase ads with fiat money
Onboarding users who are unfamiliar to cryptocurrencies is one of the biggest UX challenges of the Web3 world. However, thanks to Ramp you don't need to know anything about wallets or transactions to start paying with DAI stable coin for your ads. All you need is EU bank account:
On your AdEx account you will see a "Top up with GBP" button: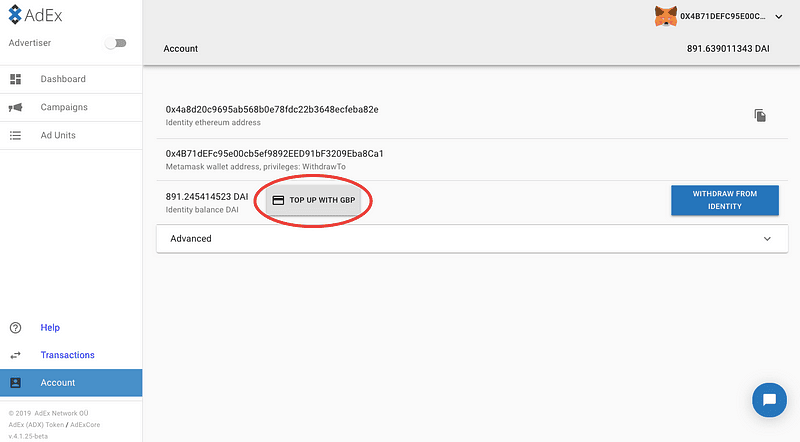 2. The button opens a Ramp Instant window that guides you through the process: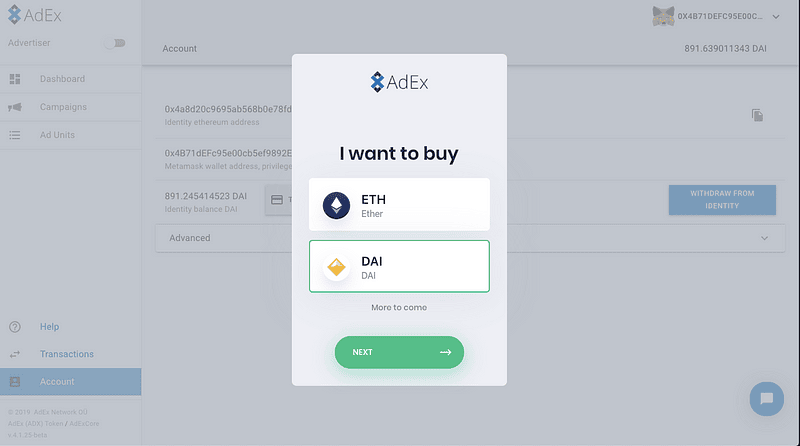 How Ramp actually works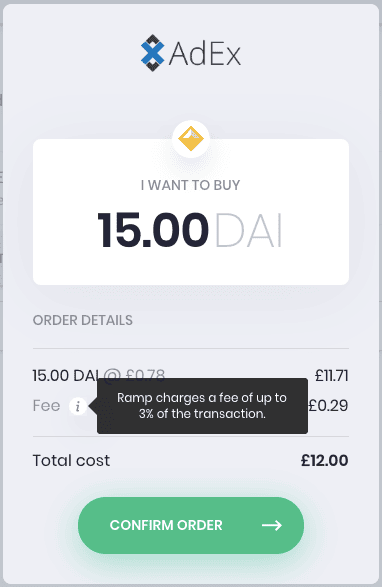 Each time a buyer wants to buy DAI or ETH via Ramp, the digital asset gets secured by a smart contract escrow account. These smart contracts release the digital asset to the buyer if and only if the buyer sends the right amount of fiat money. The smart contract contains a hash of fiat payment instructions. These instructions are displayed to the buyer.
Once the buyer takes a trade, they are asked to confirm the automated payment with their mobile or online banking (takes less than 5 minutes to process the trade) or send a direct wire transfer with given details (just as if they were paying for rent or mortgage).
In the next step an oracle will check whether the payment was made by the buyer. Once the payment is made, an oracle sends a Proof of Payment to the network.
The Proof of Payment triggers the escrow smart contract — if it confirms that the right amount of money was sent, the smart contract unlocks the assets in escrow, in this case DAI and sends them to the buyer.
Do you want to try AdEx?
Send an email to [email protected].
---
Interested in AdEx? Follow us:
Discord | Twitter | Reddit | GitHub | Facebook