AdEx Goes to Istanbul in November 2023
It's time for the AdEx team to return to events IRL with a bang! As we prepare to launch AdEx V5, we are excited to meet you in Istanbul and tell you all about the good things happening.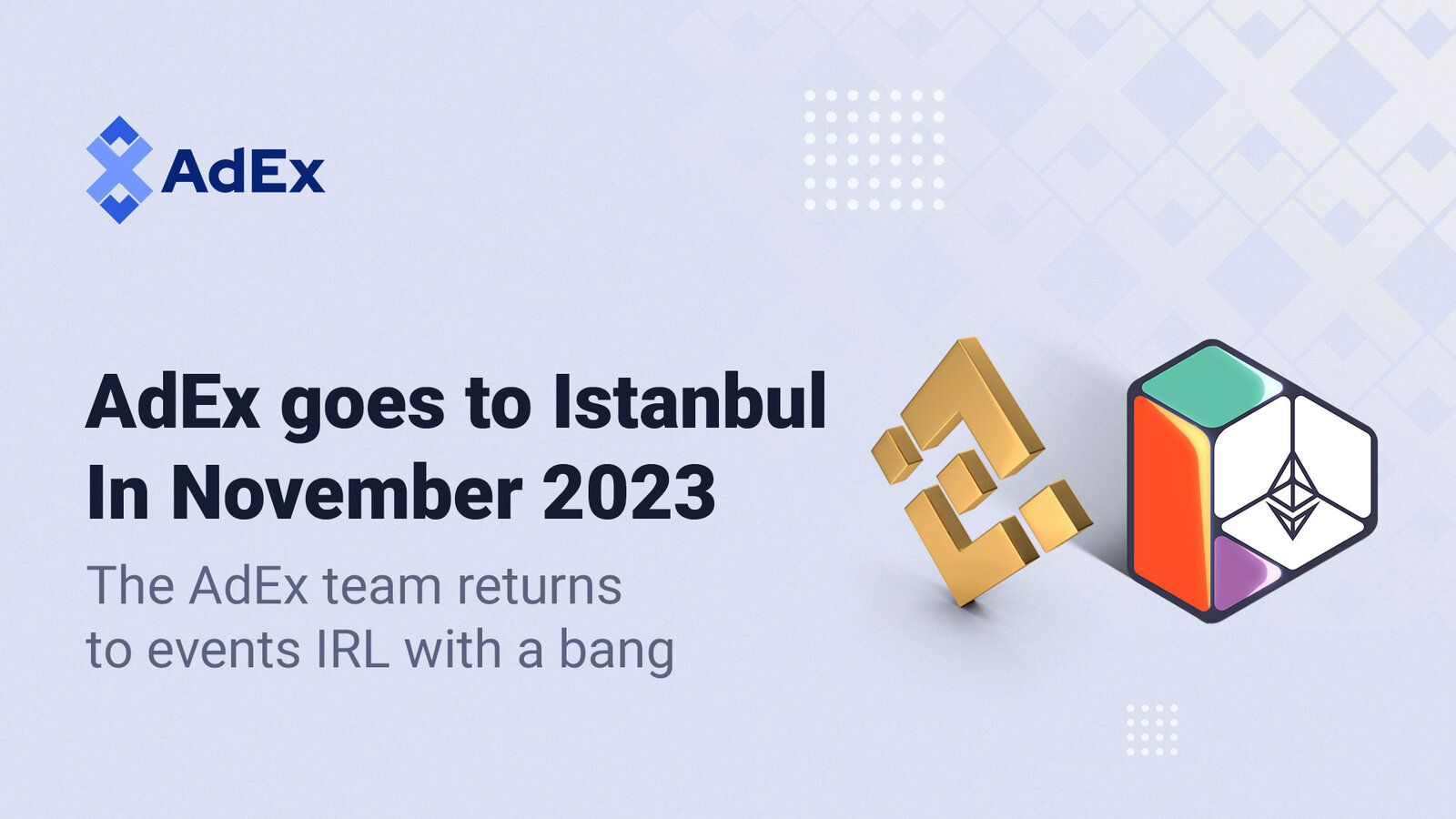 The AdEx team will be at multiple events in Istanbul in November 2023. Check out where we will be if you want to have a chat.
AdEx Web3 Growth Marketers Dinner
Join the team for a sophisticated evening of conversation and networking at the chic Spago Istanbul, where we'll gather a select group of Web3 marketing innovators. This dinner promises insightful discussions on the key challenges facing Web3 marketers and collaborative exploration of solutions shaping the industry's future.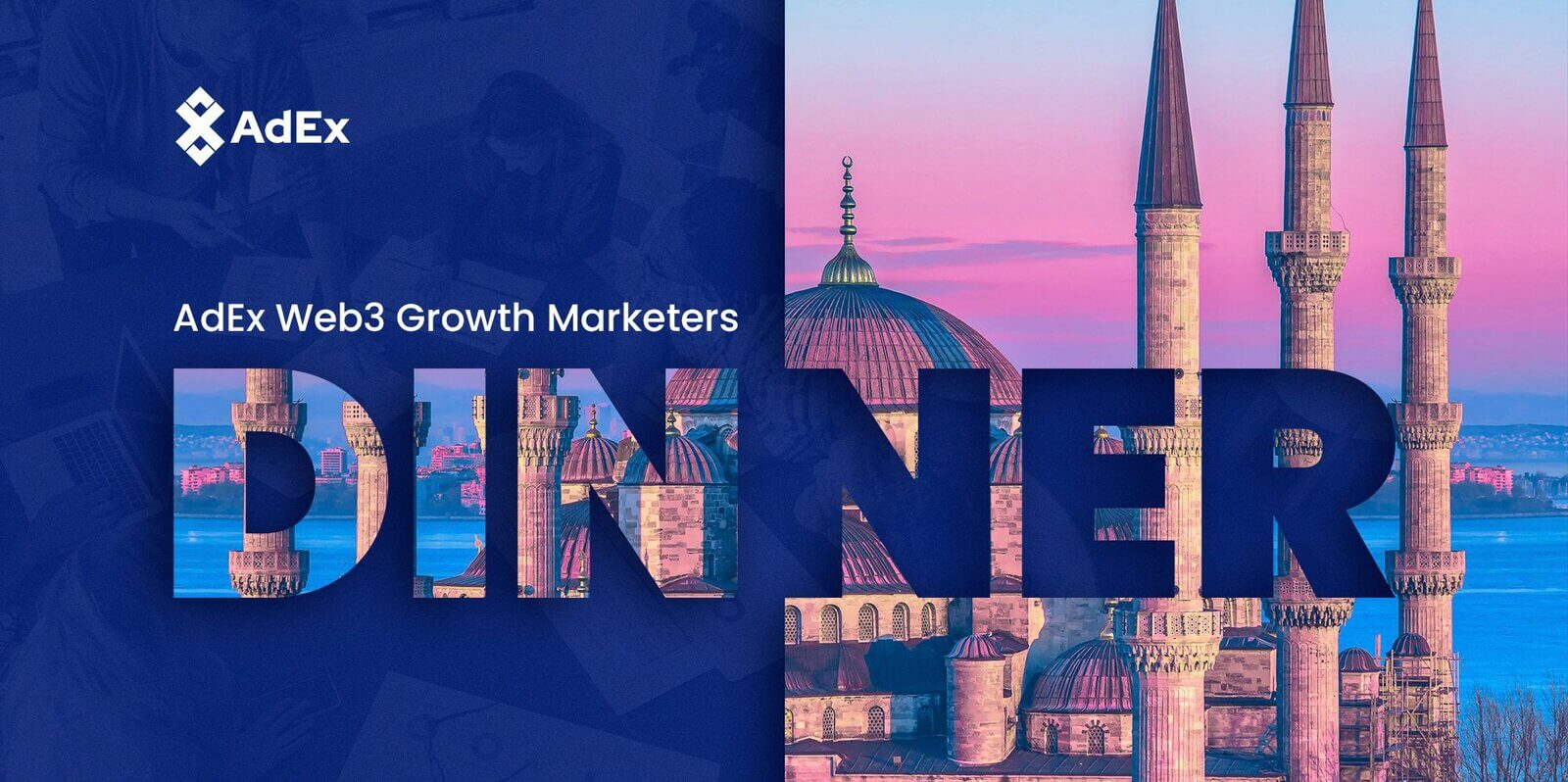 The seats are limited, so make sure to apply ASAP if you'd like to join us:
Binance Blockchain Week Istanbul
Get ready for Binance's two-day event on Nov 8th and 9th in the heart of Istanbul. Dive deep into the world of Web3 with Binance Blockchain Week Istanbul, an event tailored for the movers and shakers of the crypto world. From traders to innovators, everyone's invited! And guess what? This isn't their first rodeo; after making waves in Dubai and Paris in 2022, they're back with a bang!
We are pleased to announce that AdEx is sponsoring the event. So, if you crave coffee, we've got you covered. Swing by our booth, fuel up with a cup of the finest brew, and while at it, meet our team and snag some exclusive AdEx goodies.
Devconnect Istanbul
We will also be attending Devconnect Istanbul - look for the team in the Coworking Space at Istanbul Congress Center, where we can have a chat, and we can show you what is still in store for AdEx.
Meet the team in person
There will be plenty of AdEx representatives at the events, so make sure you say Hi or reach out beforehand if you'd like to set up a more formal meeting (or grab a beer):
We're looking forward to meeting you!
Yours truly,
The AdEx team
---
​​Interested in AdEx? Follow us:
X (Twitter) | Telegram | Reddit | Facebook | GitHub | Discord