AdEx Entered in Binance's "Community Coin of the Month" Competition
AdEx has applied for Binance's 'Community Coin of the Month' competition. If accepted, this could be a significant step forward for AdEx. Stay updated with our progress in this exciting journey.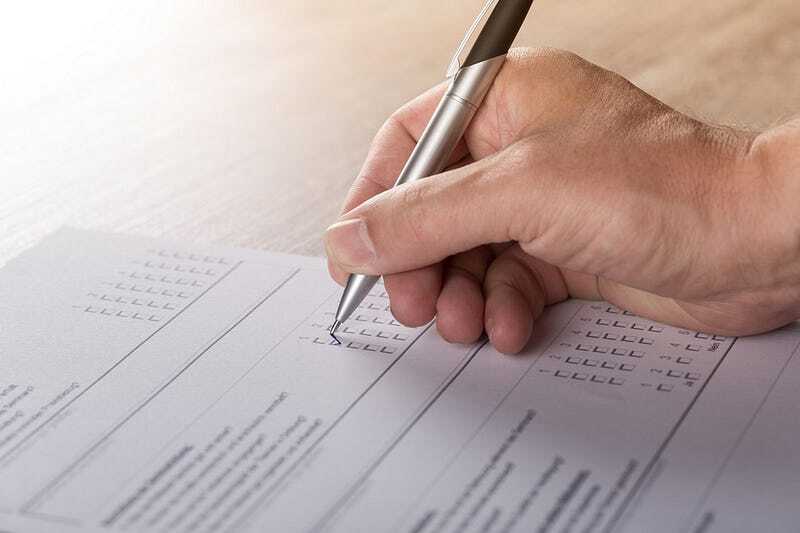 We have submitted an application to Binance's program "Community Coin of the Month". If the exchange accepts our nomination, we will have a chance to get listed free of charge.
UPDATE: Our nomination has been accepted! This means that you'll be able to vote for ADX between 4:00 pm UTC on October 31, and 10:00 am UTC on November 5, 2017. The vote will take place on Binance (the link will become active at 4:00 pm UTC on Oct. 31).
---
If you have been following the crypto world (which we know you are), you may have noticed that a couple of months the Binance exchange started a new initiative, called "Community Coin of the Month".
In it, different altcoins such as ADX can apply and Binance users then vote to select the one they find most promising. As a reward, that coin gets listed on Binance free of charge. Two rounds of the program have already finished; ten coins were nominated in the last one, but only one won.
Now it's time for Round 3 and we are happy to announce that we have enrolled AdEx as one of the projects to participate. Our application will be reviewed by the Binance team but have firm belief that we will be selected to enter the vote. This month's nominees will be announced on Tuesday, October 31, 2017.
Then, in order to win, we will have to get more votes than the other competing coins. Voting will take place between 4:00 pm UTC on Tuesday, October 31, and 10:00 am UTC on Sunday, November 5, 2017.
We have firm belief that our application is very strong and we hope that the Binance team will accept our nomination so you, our community members, can vote for ADX.
Voting requirements
To vote and have ADX listed on Binance, you will need to be a registered Binance user. In addition to that, there will be a fee of 0.1 BNB per vote.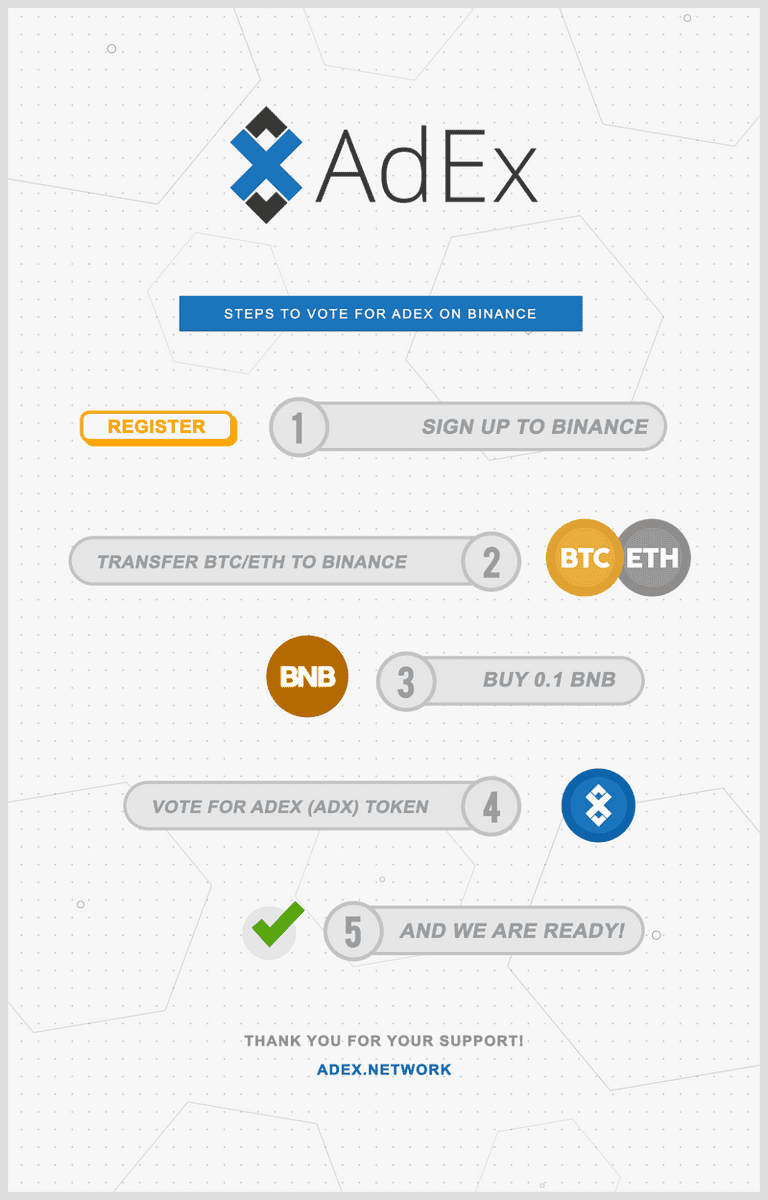 According to Binance's instructions, "the weight of each vote will vary based on various factors including but not limited to the level of historical activity of the account used to vote". We think this is a good rule as it makes the contest fairer.
---
Interested in AdEx? Follow us:
Discord | Twitter | Reddit | GitHub | Facebook